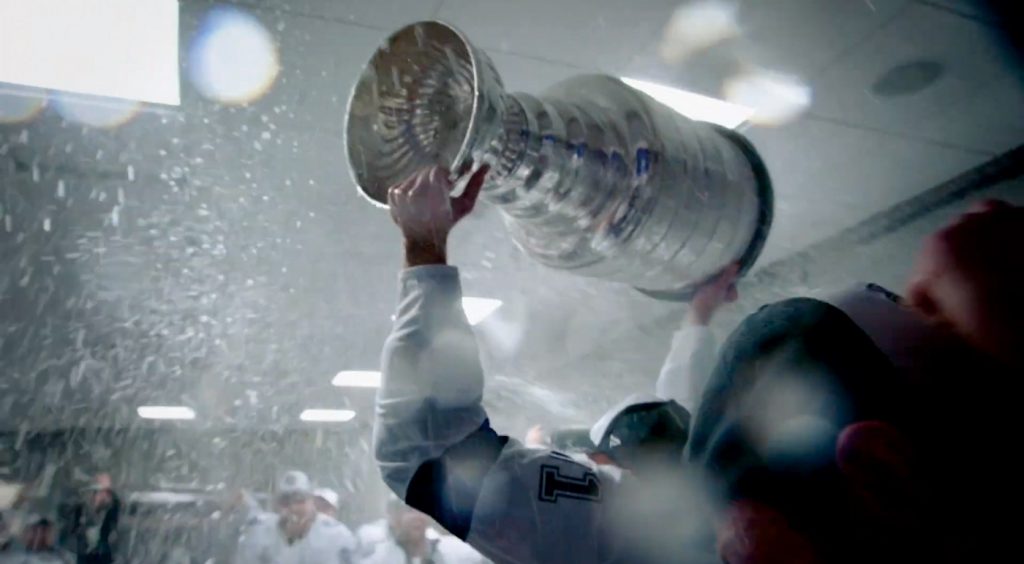 By Angela Kryhul
Edmonton has created a blueprint for sport bubbles thanks to its successful hosting of the 2020 NHL postseason. During a recent MPI Greater Edmonton Chapter webinar, a panel representing Oilers Entertainment Group (OEG), JW Marriott Edmonton ICE District and Explore Edmonton talked about life inside the bubble:
Edmonton International Airport and Canada Border Services Agency set up touchless customs clearance and COVID-19 testing right on the tarmac so that arriving athletes and staff could move straight from private charter planes to designated buses. Over the course of the postseason, close to 1,500 people were tested daily for COVID-19.
Bubble insiders used OEG's existing ticketing software to purchase merchandise from local retailers and have it delivered to, and sanitized by, the JW Marriott Hotel prior to receipt. Close to $200,000 worth of local goods were purchased during the 65-day NHL bubble.
Explore Edmonton showcased the city in more than 150 new B-roll clips provided to the league and media broadcasters. Indigenous Tourism Alberta provided
a pre-recorded Treaty 6 territory land acknowledgement that aired on international broadcasts.
To help personalize the guest experience, the Marriott wrapped elevators in team colours and printed and framed family photos for players. Fun fact: 5,000 avocados and 310 litres of vanilla ice cream were consumed by the bubble guests.