Will Canada ever build a dedicated cricket stadium?
By Allan Lynch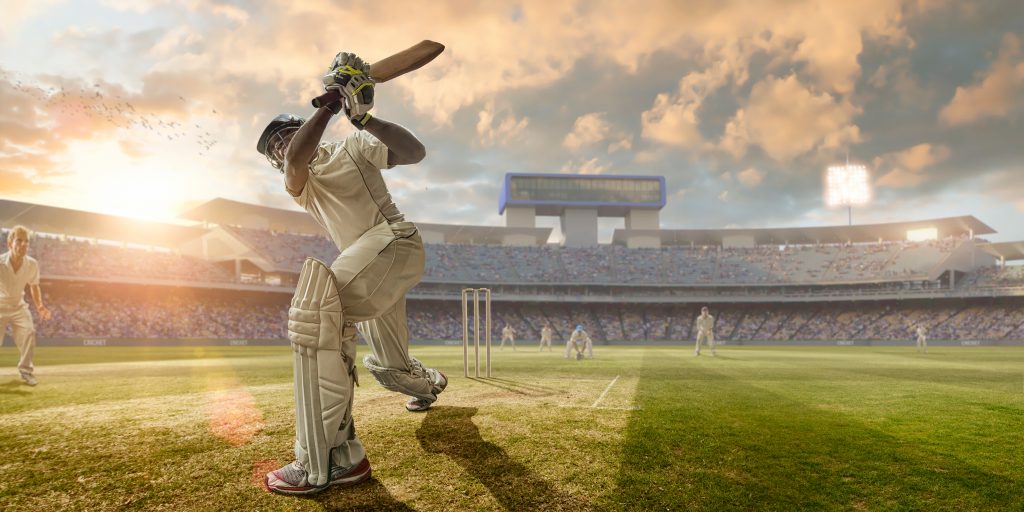 Cricket is a sport played by millions and watched by billions. "Cricket is the fastest growing sport in Canada due to the globalization of the game," says Rashpal Bajwa, president of Cricket Canada, who notes that cricket is hugely popular among immigrants from Caribbean, South Asian and Commonwealth countries.
The new, shorter T20 format, which can be completed in three hours versus the traditional multi-day matches, is also contributing to increased interest in the game, he adds.
While cricket is growing in Canada, it's still primarily played on open grounds. Canada has no dedicated facilities. For the uninitiated, who have only seen Downton Abbey-style cricket centred on bucolic village pitches, Bajwa says in Australia, India and England it's played in 100,000-seat stadiums. The best Canada can claim is a converted Montreal warehouse operating as the Ministry of Cricket and Other Homeless Sports, which caters to the city's 1,000+ players.
In the Halifax Regional Municipality, Mayor Michael Savage is receptive to the idea of a dedicated cricket facility. "I would say it is aspirational at this point. But if we are to be serious about attracting people (which we are) we need to demonstrate our commitment. Sports like cricket are very popular with some key immigrant communities, such as India, Pakistan, Bangladesh and West Indian countries. We have no plans in our budget, but mid-term it will be considered and it would likely be a modest start," Savage says, noting any discussion around cricket venues would not involve major infrastructure large enough to host international matches.
Cary Kaplan, president of Cosmos Sports and Entertainment, wants to tap into the growing interest in cricket and has approached the City of Brampton with a proposal to construct a 20,000-seat cricket stadium. He says, "We ran an event called Global T20 Canada 2019 (GT20) and it was a massive success." The event sold 75,000 tickets and was watched live by more than 29 million people in India. "That triggered us to say there should be a permanent, national stadium in order to grow" the sport in Canada, Kaplan explains.
Kaplan says, "If you follow it overseas, it's the second biggest sport in the world. It's much bigger than basketball, hockey or football—they're not even close. Go to India, Pakistan, the Caribbean, South Africa, it's a massive sport, second to soccer."
Kaplan approached Brampton because of the awareness created by the GT20 event and high concentration of players. He says the mayor is receptive to the idea and there is a lot of council and public interest, but decisions are on hold until after Ontario's municipal elections take place October 24, 2022. Brampton is his first choice with British Columbia cities—Vancouver, Surrey and Kelowna—on his short list.
A dedicated stadium would be an opportunity to bring high-end professional cricket to North America. It would be a destination facility as well as a home to a professional Canadian league.
Kaplan is not asking cities for a handout. He has some U.S. investors. Depending on the scale and amenity cluster, the stadium would be the centrepiece of a $100–$200 million, privately-funded facility. He has his eyes on a city-owned, 100-acre lot.
"We're working with Cricket Canada—they're on board as a partner," Kaplan says. "The proposal is [that] the government would provide the land we could develop. So they would be providing city-owned land for private enterprise to build on, but that is what happens all over the world. It's a preferable model to groups coming looking for cash from three levels of government. We're not doing that."
In addition to the stadium, which requires 20-25 acres, Kaplan would like to "build bars, restaurants, maybe a convention centre, parking garage, shopping, possibly a hotel, to make it a destination." Like overseas facilities outside cricket season, the stadium would have to multitask as a venue for concerts, tennis, soccer and other events.
Kaplan is bullish on cricket because he knows there's a big appetite for it: "Based on the number of people who play, it's a bit startling there are no [dedicated] facilities in the country and we're trying to change that."
Cricket has strong participation by women. "Canada has a national women's team that participates in international competitions. We have women playing across the country in Ontario, British Columbia, Alberta, Saskatchewan and most recently New Brunswick and Newfoundland," says Cricket Canada director, Durriya Shabbir. In 2022, women's cricket (not men's) became a Commonwealth Games sport. "Cricket lends itself to a wide spectrum of players as it has many different aspects requiring different skill sets," Shabbir says.
Cricket Fast Facts
Cricket was once Canada's official national sport, as declared by Canada's first Prime Minister, Sir John A. Macdonald.
The St John's Cricket Club was founded in 1823; the Toronto Cricket Club was founded in 1827.
All 10 Canadian provinces are members of Cricket Canada and there is interest in the Yukon and other territories.
There are 820 Cricket Canada clubs, representing approximately 130,000 players, with the largest concentrations in southern Ontario and the Greater Vancouver area.
Cricket in Canada is mostly played on artificial pitches, although Cricket Canada is supporting the development of turf pitches across the country.