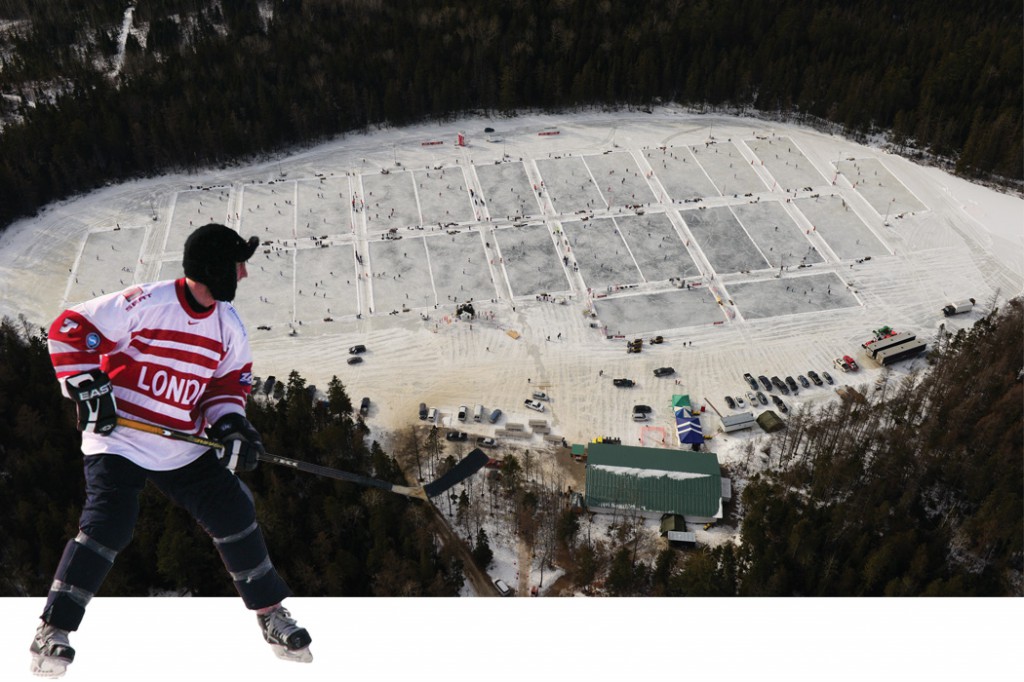 The managers of three much-beloved annual winter events describe how smaller communities can achieve impressive and influential events that attract thousands of visitors and boost local economies.
WORLD POND HOCKEY
CHAMPIONSHIPS
PLASTER ROCK, N.B.
EVENT: This round robin tournament of outdoor "four-on-four" hockey takes place in a community of 1,200 people and is managed on 20 rinks at a local lake. In 2002, 40 teams came. Today 120 teams – plus a 12-team women's division – roll in from as far away as Australia. Approximately 5,000 visitors came in 2014, dropping "$1.5 to $2 million" into the local economy, says Danny Braun, president and CEO, World Pond Hockey Championships Inc.
EXTREME WEATHER PLAN: Braun says many bodies are required for snow removal after storms. He credits a 200-strong volunteer force plus measures like leaving "gaps in the schedules for ice maintenance."
CHALLENGES: Limited hospitality infrastructure; small community size.
BEST PRACTICES: The idea, says Braun, was "the first of its kind" and aimed, in 2002, to raise funds for a new community recreation centre after the old one was condemned. The centre was built in 2007, but after borrowing $2 million, "we [now] drive all the funds into paying that debt off," Braun says. What makes it work, he adds, is "an important community cause."
PERSONAL TOUCH: With few hotels in the small community, teams stay in B&Bs, heated RVs, and hunting and fishing camps nearby. Families rent their homes and apartments out, or billet people. Government funding paid for a lakeside pavilion, so there's further activity in souvenir shops, the canteen and a bar. And while attracting media attention, the event retains a relaxed flavour. Says Braun: "Just a bunch of hockey purists that love the game."
YETI SNOWSHOE SERIES
VARIOUS LOCATIONS IN BRITISH COLUMBIA, ALBERTA, QUEBEC AND ONTARIO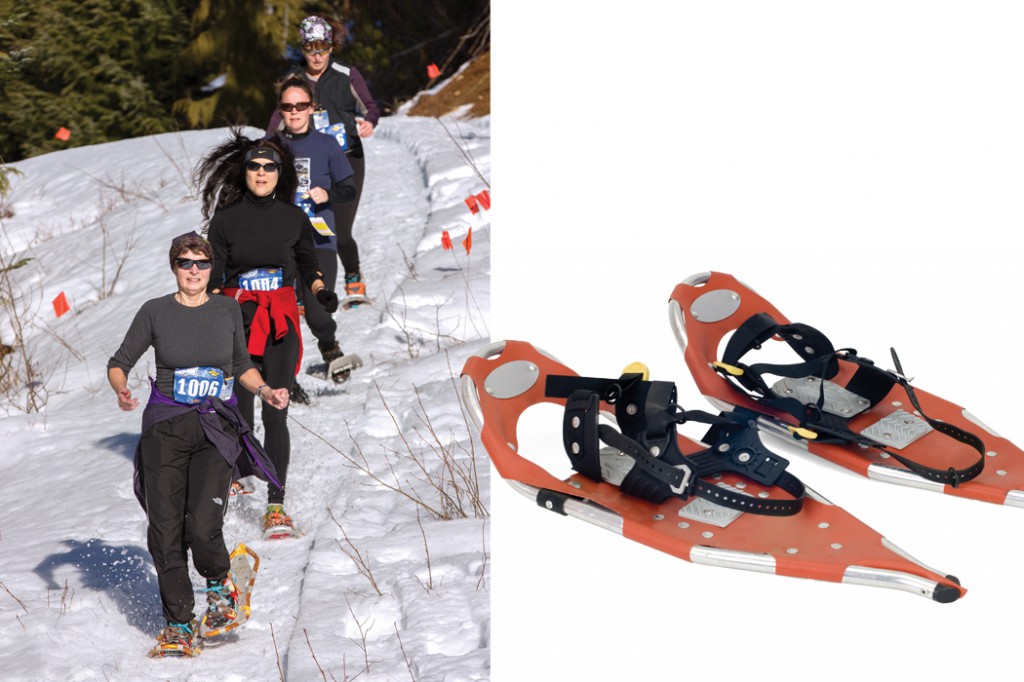 EVENT: Named after the Himalayan Abominable Snowman, this is Canada's oldest and largest snowshoe racing series. Events are 5km and 10km, and
every skill level is welcome. Originating in southwest B.C., more than 10,000 runners have participated in the Yeti since 2001, says Richard Bolt, operations manager. Last year, the event expanded into Alberta, Quebec and Ontario.
EXTREME WEATHER PLAN:
The major risk is lack of snow, says Bolt, in which case the Yeti turns into a trail race. "A lot of the people that attend snowshoe races are also trail runners or road runners, and so to them that's just part of dealing with a dry winter."
CHALLENGES: "Snowshoeing is by and large a primarily small sport" suited to smaller venues, says Bolt. "It's not rock and roll."
BEST ADVICE: To grow, Bolt says the Yeti tapped an existing audience: trail runners. "Event directors that are smart, that live in the snow belt, who have already put on trail races, are basically creating four-season brands by switching over to snowshoeing in the winter." Bolt says it's worth partnering with sponsors and advertisers in marketing and content partner agreements. Finally, he stresses authenticity. "If people feel an event is sort of cold and corporate and just about the bottom line, ultimately I don't think that type of race is going to have the
staying power."
BELL CAPITAL CUP
OTTAWA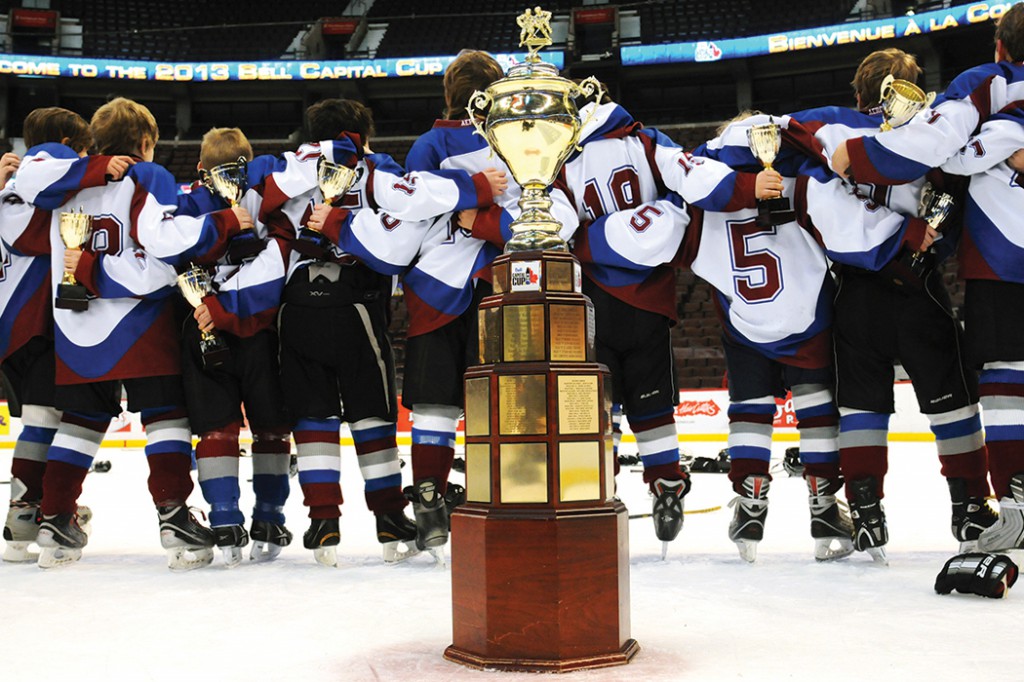 EVENT: With a 15-year history, this is the world's premier hockey tournament for players aged nine to 12. The tournament invades 20 regional venues and welcomes families from all over the world. During the late-December lull in Ottawa's tourist season, the event regularly generates upwards of $11 million in economic activity.
EXTREME WEATHER PLAN: When scheduling games, "we try to give teams from out of town extra time to get here," says Scott Lawryk, general manager, Bell Capital Cup.
CHALLENGES: Since a peak of 510 teams in 2007, the tournament has attracted lower numbers. Lawryk attributes this to the economic downturn, higher travel costs, and a changing hockey culture. "Kids seem to be on the ice so much that teams are actually trying to take the Christmas vacation off" or at least reduce their ice time, he says.
BEST PRACTICES: Lawryk says the goal is to stay above the 400 team mark which is "sustainable" for the region. Organizers aim to provide "more than just another hockey tournament" to earn good word of mouth in the tightly knit hockey world. Extra offerings include all-star games and skills competitions. "The Cup is part of the Ottawa Senators organization so it's easy to tie in a Senators game and practice, Lawryk says. Teams have skated on the Rideau Canal and a carnival may be revived next year. "It takes a lot of planning," but, noting great social media feedback recently, Lawryk adds: "I think it was a really good year for us to build on, to really increase our numbers back to what people in the Ottawa area are used to."