Team Canada's participation in the Birmingham 2022 Commonwealth Games will be carbon neutral thanks to a combination of reduction strategies, team member education and carbon offsets. Ryan Pelley, manager of the Carbon Neutral Team Canada Program for Commonwealth Sport Canada (CSC), gives a behind-the-scenes look.
By Angela Kryhul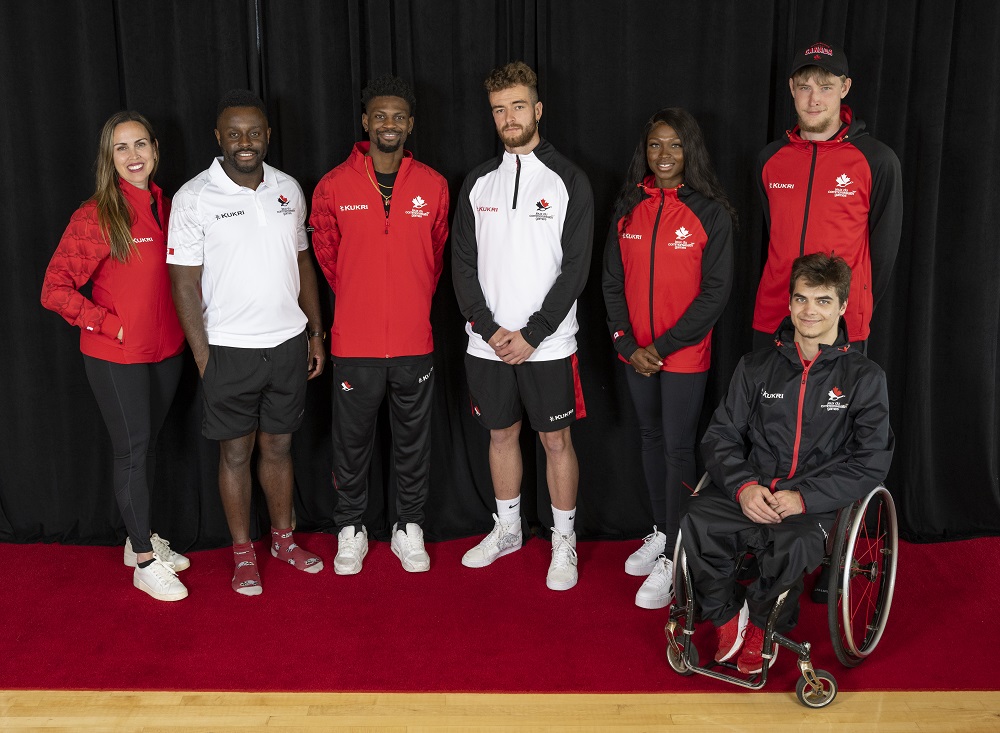 How does one create a carbon neutral plan for a sports team?
Starting a project like this can be daunting. Some organizations don't start because they don't know how to start. We're taking a three-pronged approach: reduction strategies, team awareness training and knowledge building, and then supporting Canadian carbon offset projects where we don't have the option to eliminate certain carbon emissions, such as air travel.
CSC is measuring the activities of the Games operations team for the period leading up to and during the Games. We limited travel by holding video calls instead of in-person meetings, used e-documents instead of paper, and limited packaging and single-use plastic wrapping for supplies and equipment ordered for, and shipped to, the event.
For athletes, coaches and officials, measurement starts with their flights to the Games and ends when the team arrives back in Canada. While in Birmingham, Team Canada is staying in low-energy and low water-use hotels, and we're encouraging active transit [i.e., walking, cycling] instead of driving, whenever possible.
Air travel has the most significant carbon footprint and makes up the majority of the 750 to 900 tonnes of estimated GHG emissions for Team Canada. That component needs to be offset through the purchase of carbon credits.
Measurement itself can be challenging. It takes an investment of time and resources to be done correctly and you need expertise. We are fortunate to be working with Dr. Madeleine Orr [a sport ecologist based in the Institute of Sport Business at Loughborough University London and founder/co-director of The Sport Ecology Group].
As the lead consultant for our Carbon Neutral Project, Dr. Orr calculated Team Canada's estimated carbon footprint before and [what it's estimated to be] during the Games.
Describe your approach to purchasing greenhouse gas (GHG) offsets
We used online calculators from four Canadian offsetting organizations—Less Emissions Inc., Planetair, Carbonzero and LivClean—to estimate the tonnes of GHG emissions from the roundtrip flights we will need to offset [taking into consideration] the city of departure for each participant. For example, we estimate a return flight from Vancouver to Birmingham is 2.36 – 2.38 tonnes of GHG emissions. The cost of offsetting that flight is between $28 and $68. The cost of offsetting the roundtrip shipment of equipment in a single, 20-foot container from Canada to the U.K., is between $24 and $41, depending on the quality of offset chosen.
The higher amounts shown in these ranges represent the higher costs of purchasing high altitude impacts and Gold Standard-certified projects as our offsets.
It's important to note that there are good GHG offsetting projects, and, as Dr. Orr says, "less good" GHG offsetting projects. Good GHG offsets are permanent, or will have permanent impacts, while other offset projects are temporary.
It's going to be around $20,000 to offset where we can't reduce or eliminate the carbon. [For our offsets purchases,] we are partnering with a Canadian-owned retailer that offers high-quality carbon offsets projects. [CSC plans to announce more details during the Games.]
How can sport organizations take action?
Get started, look at what's being done by sport leaders and organizations that are prioritizing this work, for example, the Canadian signatories to the Sports for Climate Action Framework, as well as organizations like the Canada Games Council and the Canadian Olympic Committee.
Put a priority on collective action and meaningful change. Find ways for your organization to reduce GHG emissions. Build knowledge and buy-in within your organization and team members as well as sports fans through educational materials. Find the champions within your organization, including athletes and young people. Their values may be very much aligned with this work and they might be thrilled to invest their time into this work.
As an organization, we're at the beginning of the journey. As Dr. Orr says in our training sessions: "imperfect action is better than perfect inaction."
2022 Commonwealth Games Quick Facts
> Birmingham, England, July 28 to August 8
> 411 Team Canada athletes, coaches and managers
> 276 Team Canada athletes will compete in 18 sports and 5 para sports
> CSC has created an online training resource for athletes, coaches, officials, mission staff and volunteers to educate on climate change, sustainability actions and what individuals and groups can do to reduce carbon footprints.
> The Birmingham 2022 organizing committee plans to deliver the most sustainable Commonwealth Games to date as well as the very first carbon-neutral Commonwealth Games. Read more about Birmingham 2022's sustainability goals.