Taekwondo Canada pilots an innovative mental health program for young athletes
By Connie Jeske Crane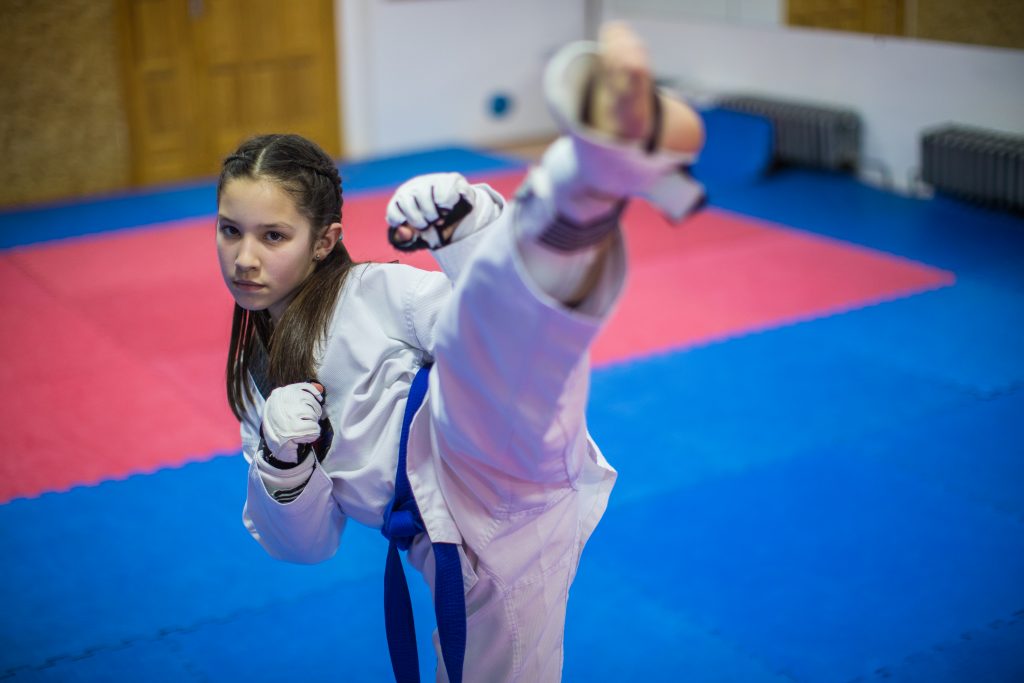 Are our kids alright?
Amidst all the pandemic fallout, there's been ongoing concern in Canada about youth mental health. The problem is hard to fully quantify. However, data suggests that in the wake of COVID lockdowns and uncertainty, more youth today struggle with mental health disorders such as anxiety and depression.
For example, one recent Statistics Canada study found, "Just over 40% of Canadian youth aged 15 to 24 reported having excellent or very good mental health in late March and early April 2020, compared with 62% in 2018—the largest drop of any age group."
The sports world is not immune. Recently, Canadian luminaries—tennis star Bianca Andreescu and swimming champ Penny Oleksiak among them—have spoken publicly about mental health challenges. While we tend to associate physical activity with a positive impact on mental health, researchers have begun taking a more nuanced look, factoring in elements such as competition.
The findings are eye-opening. Case in point, a Canadian survey of athletes at the Tokyo 2020 Olympic and Paralympic Games found that 41% of elite Canadian athletes met the criteria for one or more mental disorders such as depression, anxiety and disordered eating.
Given such concerns, Taekwondo Canada just took a highly proactive step. Partnering with the Ontario chapter of the Canadian Mental Health Association (CMHA), the organization is piloting "Talk Today," a mental health program aimed at young participants aged eight to 18. While the Ontario Hockey League has also used Talk Today, Taekwondo Canada executive director Dave Harris says, "We're the first national sports organization who's done this." We talked with Harris to find out more:
Why now?
"We've gotten feedback from every club that this is badly needed…there are mental health challenges that the kids are facing." Particularly, post-COVID, Harris says, "they carry a lot of baggage with them that they haven't been able to get rid of since before the pandemic. And it was something we really wanted to do—to make sure they're okay and if they're not, that they can ask for help."
Nuts and bolts
Harris says Talk Today, with its focus on mental health and suicide prevention training, relies on expert help. "We couldn't run this on our own. The fact is, you need trained experts, and that's why the CMHA partnership is so important to us."
In a nutshell, Harris says "CMHA partners go in and speak to the kids at the clubs we've selected." He notes there's a two-fold approach with program content—with eight to 13 year olds, the focus is on good mental health habits; while with 14 to 18 year olds, discussion encompasses more serious issues including suicide prevention.
Beyond in-club sessions, Harris says Taekwondo Canada is making additional resources available online for those seeking help. "For the kids and for the parents."
Measuring success
"We are working on the metrics right now," says Harris but notes his organization plans to glean feedback from young participants, parents, coaches and club owners to see "how they've taken to it and if it's made a difference in their lives."
Future plans
Currently being piloted across Ontario in select clubs, Harris says, "We're then hoping to expand it out across the country."
Harris is also fielding calls from other sports organizations and plans to share learning. "We want to make sure that all sports can have this, can basically take it as their own and adopt it…because the goal here is to make sure that the kids are healthy, right?"