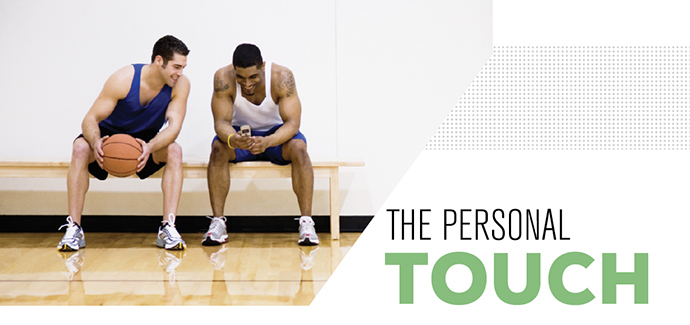 Based in scenic Niagara-on-the-Lake, Ont., Eventegration Inc. specializes in sport management software, analytics and consulting. Its Sport on the Go mobile app has a growing fan base of sport event organizers who use it to engage athletes, spectators, sponsors and volunteers. We asked Laura Cousens, president, for her take on sports app trends.
HOW SHOULD AN ORGANIZER DECIDE WHETHER A SPORT EVENT NEEDS AN APP?
It's really a bit of an evaluation of their existing technology and then how to combine or integrate that with new technologies. Your website or Twitter are great leading up to the month before the event. But as you get closer to the event and you need immediate information to go out to people, they might not be checking your website or Twitter every day.
Another critical question is: who's the demographic? Kids or youth want to be on their phones and they love apps. So approach it very much from the attendee's perspective. What types of information are they looking for? What types of media, social media or technology do they like to use?
WHAT ARE THE ESSENTIAL FEATURES OF A SPORT EVENT APP?
It really depends on the sport. For a marathon or cycling, event people may want to track their timing and movements and compare it to others from a personal best standpoint. It's also a little demographically based. If it's moms and dads loading up the van on the weekend, they want GPS locator functions, photo sharing and destination information for local restaurants and the closest 24-hour pharmacy.
HOW CAN ORGANIZERS GET SPONSORS OR ADVERTISERS ON BOARD?
It comes back to really looking at your clients and users. Our app has passive advertising with a Sponsors tab and people have to look for it. Do people really want to see ads pop up when they're looking for scores?
Sponsors do provide a valuable source of revenue for sports events at every level. But how palatable are those ads to your customers and what's the savviest way to present those? That's really a decision that's made by the event organizer based on their clientele.
WHAT'S HOT IN SPORTS APPS RIGHT NOW?
I would say the trend in apps is information that's very, very personalized. For example there's a basketball called 94Fifty. It has sensors in it and when you shoot and dribble, you get feedback about your performance on the 94Fifty app. Even if they're not a medal winner or a podium athlete, people still want to improve their performance and see their personal best.
For [game] attendees there are some venue apps that will guide you to your seat and you can order food on the app. There's also an app for hockey where you can actually pick your favourite player and send them a virtual fist bump.