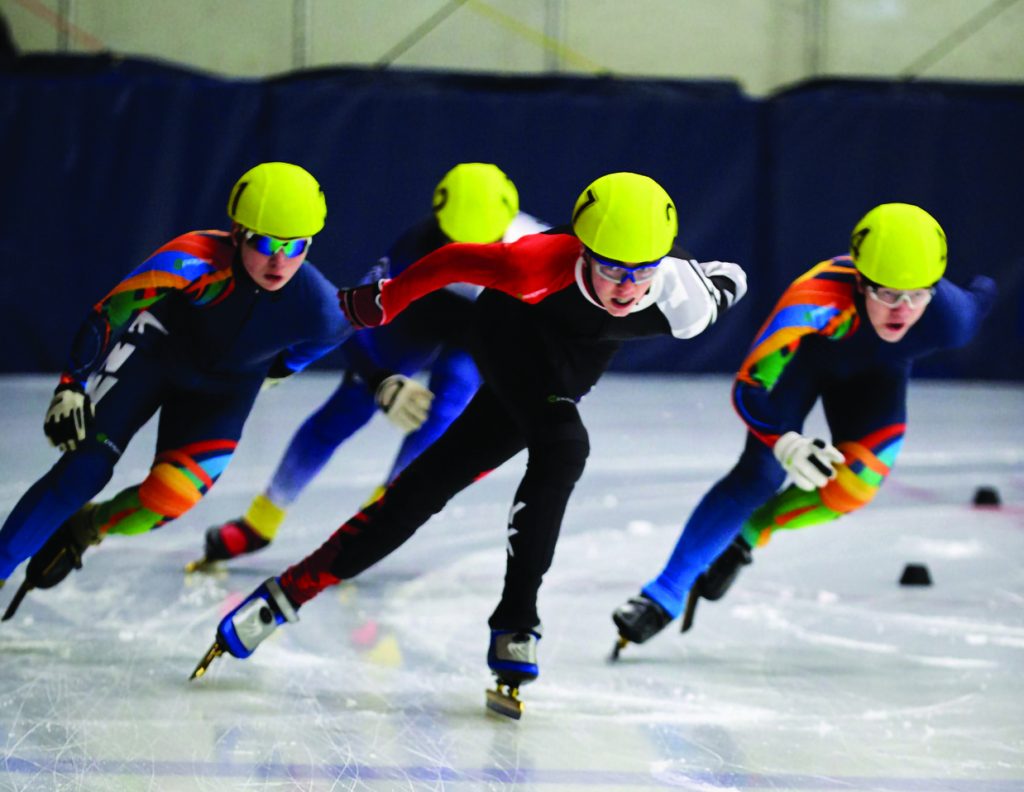 It seems fitting that Whitehorse will host a memorable anniversary of the Arctic Winter Games (AWG) in 2020. That's because no other city has hosted the Games more often. Held every two years, the Games were first staged in 1970.
By Sam Laskaris
When Whitehorse lays out the welcome mat next year, it will mark the seventh time the Yukon capital has hosted the competition, which showcases Indigenous culture and features athletes representing nine regions from the Circumpolar North participating in 21 sports.
"Whitehorse is convenient just because a lot of the other regions have smaller centres," says Echo Ross, manager of marketing and media for AWG 2020.
The Games, which will run March 15 to 21, is expected to attract about 1,600 athletes. An additional 400 individuals will take part in various activities promoting Indigenous culture, including the opening and closing ceremonies as well as artist workshops and demonstrations.
Five Canadian regions are traditionally represented at the AWG. They are Yukon, Northwest Territories, Nunavut, Nunavik–Quebec and Northern Alberta. Team Alaska is the lone American contingent, and the overseas entrants are Greenland, Russia's Team Yamal, and Team Sápmi featuring athletes from Finland, Norway, Sweden and Russia. (The cultural region of Sápmi—traditionally inhabited by the Sami people—stretches over the northern parts of those four countries.)
Fourteen Whitehorse venues will be utilized for the Games, and local road improvements are being made to host the dog mushing competition.
Figure skating, hockey, speed skating, volleyball and wrestling competitions will be hosted at the Canada Games Centre, a multi-purpose facility built for the 2007 Canada Winter Games.
Sponsors are also lining up to lend a hand. Organizers have already secured 35 sponsors and are expecting that number to double before the Games commence.
One of the toughest challenges facing the host committee is housing. A lack of Whitehorse hotel rooms means athletes will be put up in schools, Ross explains, noting that bunk beds and mattresses will be brought in from Alberta.
Moira Lassen, general manager of AWG 2020, has some pointers for others looking to host the Games in the future.
"The key to success is in the people," she says. "The organization has to have very strong leadership—both on the board and staff—in order to create a passionate and innovative team. The team requires a mix of experience combined with fresh new ideas, passion and vision. With a strong team, as well as organized and pertinent transfer of knowledge pieces from past events, an organization has a great base to launch an event."
---
Arctic Winter Games 2020
Whitehorse, Yukon
March 15–21, 2020
Athletes: 1,600
Cultural Participants: 400
Volunteers: 1,800
Venues: 14
Local Economic Impact: $1.8 million
Sports: Alpine skiing, Arctic Sports, archery, badminton, basketball, biathlon ski, biathlon snowshoeing, cross-country skiing, curling, Dene Games, dog mushing, figure skating, futsal, gymnastics, ice hockey, snowboarding, snowshoeing, speed skating, table tennis, volleyball and wrestling.