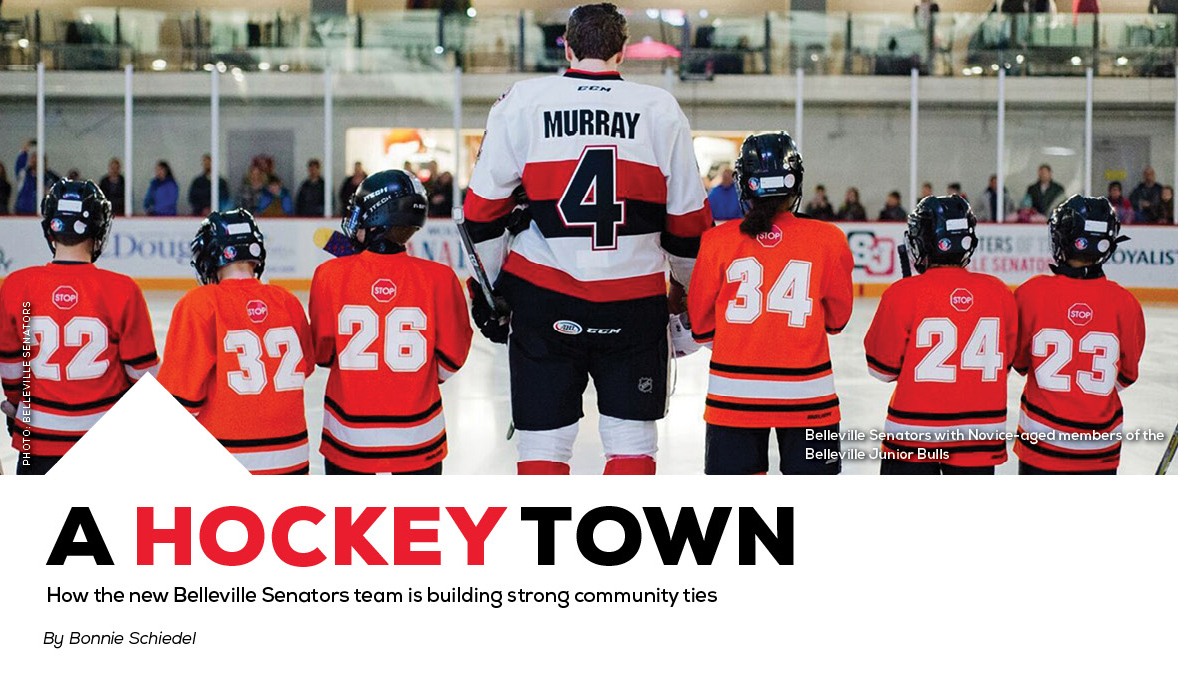 Belleville, Ontario is definitely a hockey town. So when the Belleville Senators—a new American Hockey League (AHL) team and the farm team for the Ottawa Senators—started their first season there in 2017, there was a built-in base of hockey fans. The question was: how do you introduce the team so it connects with its fan and sponsor base?
"There are a lot of markets at this level that are 'and hockey;' where hockey is a social gathering with friends and the game sort of happens in the background," says Matthew Heidstra, manager of business development for the Belleville Senators. "In Belleville, it's a 'hockey and' market. It's about the quality of the hockey."
Dug Stevenson, the executive director of Bay of Quinte Tourism, sees his division's role as complementing that approach by reaching out to the out-of-town "and hockey" crowd with restaurant and accommodation packages. For example, the reported $20.5-million renovation of the Yardmen Arena "means we can do things like a pop-up area for a local craft brewery, or live music during pre-game and intermission," says Stevenson.
When the Sens staff got to know the local fan base, words like "professionalism," "community" and "excitement" came up repeatedly, and those ideas informed different parts of marketing efforts. The logo, for example, is a simple B, for both Belleville and Bay of Quinte. "We wanted a logo without attachment, as opposed to putting a tiger out there and saying we're fierce," says Heidstra. "Instead we developed a classic, authentic logo that anyone can wear."
Becoming a natural part of the community was also key. On social media, the hashtags #itBegins and #welcomehome refer to the team and community building things together. In addition to hospital visits, school breakfast and skating programs, and a 50-50 draw that goes to local charities, the team keeps a firm focus on armed forces members and their families from the nearby CFB Trenton with Military Appreciation nights and a very popular Hero of the Game program.
And since hockey is about entertainment, the club is working on drawing in younger fans, especially families, with projects like a Star Wars theme night and some new digital platforms. They worked with Toronto sports agency Stadium Digital for the website, which Heidstra says feels more like a big-league site. The team just launched a free Sens app, created by Fannex, a Winnipeg-based mobile technology platform, to give fans easy access to content and interactive games.
And what's good for the AHL is good for the NHL. "Hopefully we're creating lifelong fans for the Ottawa Senators," says Heidstra.
SaveSave