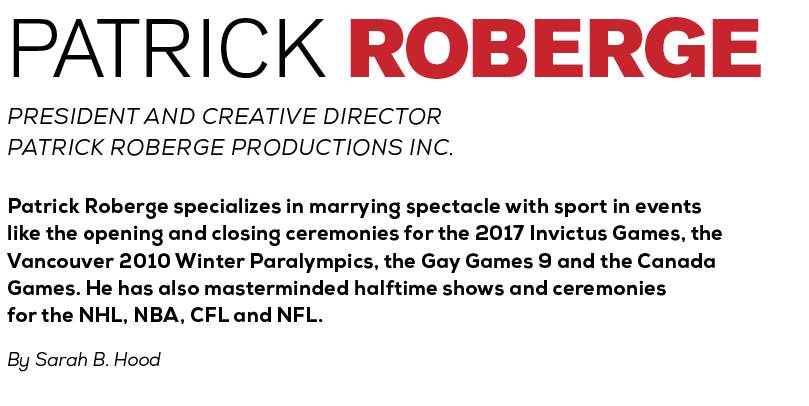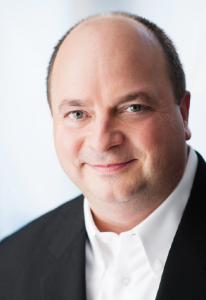 "I focus on making 10-second memories, because your brain can only remember 10 seconds at a time. That could be the final touchdown, the winning basket—and so from a show perspective,
we look for those 10-second moments and we design them specifically," says Patrick Roberge.
What makes a great 10 seconds? At the 101st Grey Cup halftime show in Regina, Patrick Roberge Productions (PRP) engineered a 360-degree snowmobile backflip right over the band Hedley as they performed onstage. "It was a great TV moment; everyone remembers the snowmobile," he says.
"We really like to embed ourselves into the sport property and really understand the breadth of the story they want to tell, the demographic they want to attract, and every event is different," Roberge explains.
Power of emotion
Before the FIFA Women's World Cup in 2015, PRP spent two years getting to know the brand. As a result, the opening ceremonies and lead-up events integrated the touchstone concept of young women being inspired and inspiring others. "A young girl was the lead of the opening ceremonies; they took her on a journey from her very first soccer practice to winning the World Cup. We tried to tell that story in every event we did," he says.
"Ideas don't have to be technically complicated to work," he points out. "Today's electronic world is very insular. People by nature want to celebrate together; they want a shared experience." The best part is "when you can really pull on people's emotions. You want to pull them into the experience; you want to engage them from the moment they take their seats."
---

---
Shared experiences
At the opening ceremonies for Vancouver's Paralympics, 60,000 audience members in BC Place Stadium were taught a simple choreography. Later in the show, hip-hop dancer Luca Lazylegz Patuelli walked slowly to the centre of the stage on crutches. Then he started to breakdance, using upper-body strength to overcome the limits of his legs, which have been weakened by the neuromuscular disorder Arthrogryposis.
Some 300 dancers streamed onstage to join him, "and then we cued the audience, and they got up and started to dance. It was electrifying," says Roberge. "I guarantee you, if anyone was in that audience at that moment, they will never forget it."
---
Photos: PRP INC.