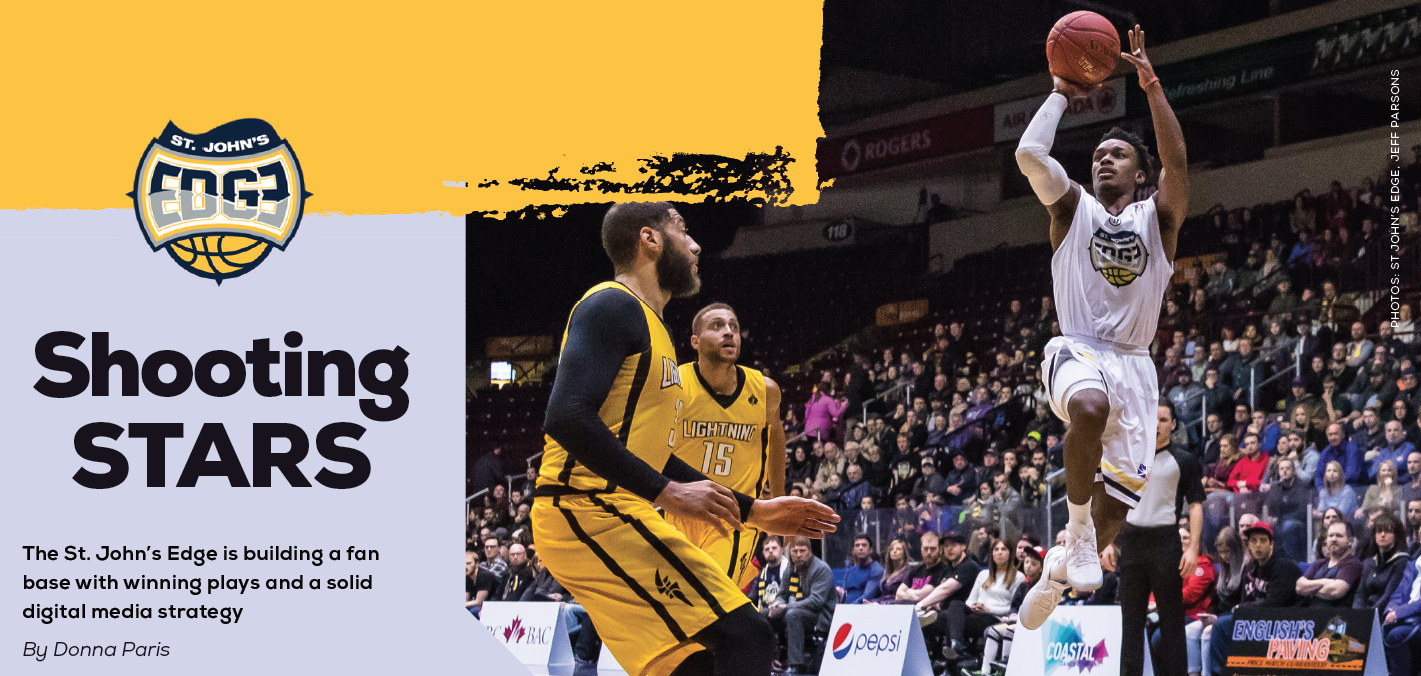 When the St. John's hockey team, the IceCaps, moved to Laval, Que., a door opened and in walked the National Basketball League of Canada with the St. John's Edge. Mile One arena laid hardwood at centre ice, and the new team's front office kicked off a strategy to build community awareness and support.
The Edge is owned by Atlantic Sport Enterprises Ltd., led by John Graham along with Irwin Simon and Robert Sabbagh, and the St. John's community has been hugely supportive.
"We sold out opening night and came away with a win for a really positive start," says Trevor Murphy, assistant general manager and director of team operations. "Right from opening night, players were mingling with fans—it's all part of the bigger plan to grow the connection between the team and
the community."
Q&A: Robert Sabbagh, co-owner, St. John's Edge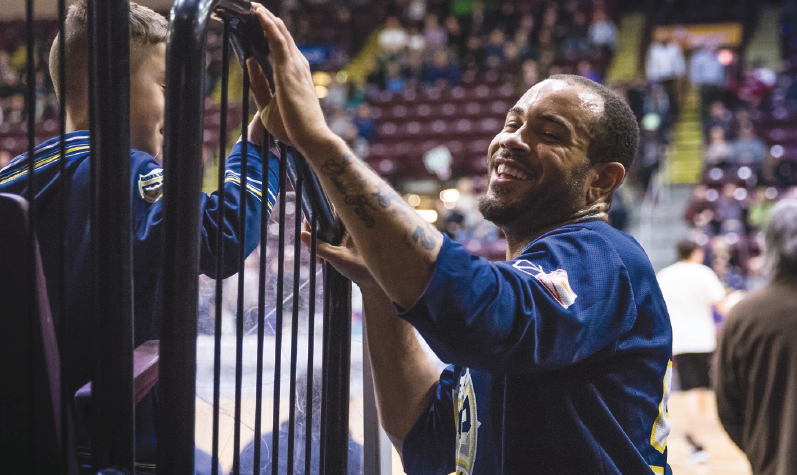 You run a car dealership in Brooklyn, N.Y. How did you come to be a co-owner of a basketball team in St. John's?
Irwin Simon and I… [are] both interested in sports and sports ownership. Our attention was brought to St. John's. We looked at hockey but the league wasn't ready so we started looking at the NBL. And here we are.
This is the team's first season—are you easing into it?
No! Everyone said this is the first year, go easy. And we said,
'We are doing it!' We said, 'Let's get this community a winner,'
and we are fighting for first place. We want to bring the championship to St. John's.
Why has the team had such a successful start?
Everyone makes an effort. The players are great; they get out into the community and keep up on social media. There's a love affair going on with Carl English and the other players. We all feed from that and the community has been hugely supportive.
What's up for the future?
We want to bring more sports to St. John's and build an infrastructure of sport organizations. And not just sports, we want to bring entertainers and other acts, too.
Social Media, It's a Strategy
The St. John's Edge is modelling its social media after the activity of NBA teams, according to Kenny O'Leary, communications and social media manager. "That means professionally designed graphics, photos and video to help tell the story of the team." The strategy also includes:
Connecting with fans: The team continually feeds its social channels with fresh content, and the players interact with fans via their own accounts. "Kids especially love a shout-out from players," O'Leary says.
Posting behind-the-scenes content: "We try to showcase a different player every day to help fans form a connection."
SaveSaveSaveSave
SaveSave