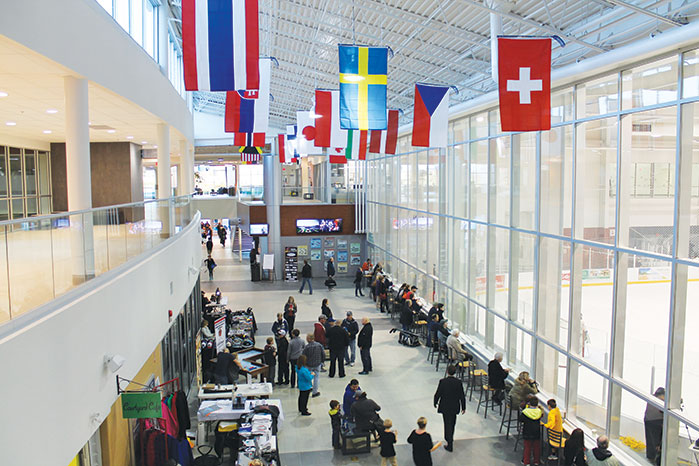 Photos: Bay of Quinte Tourism
If you've ever travelled the length of highway between Montreal and Toronto, you can appreciate the centrality of the Bay of Quinte Region. It's just about half way between the two cities, less than three hours from Ottawa, and a short drive to the New York border.
As the gateway to the Trent-Severn Waterway, and with more than 1,200-km of waterfront, it's no surprise that water sports attract millions of visitors every year. Sport fishing is big here, but that's not all. The region is also known for hosting track and field, cycling events, golf tournaments, zombie runs and more. "When we look at the Statistics Canada data, we see that 3.2 million visitors came to this area in 2012, and 80 per cent of them did an outdoor activity while they were here," says Dug Stevenson, director of tourism, Bay of Quinte Tourism.
Kiwanis Walleye World
North America's largest fishing derby takes place on the Bay of Quinte (May 7-8, 2016) to coincide with the opening of walleye season. The event attracts more than 5,000 anglers—from pro celebrities like Bob Izumi, to hopeful amateurs.
Accommodations
More than 2,000 guestrooms across the region with a range of hotel brands.
Quinte Sports & Wellness Centre
The Quinte Sports & Wellness Centre is a new 330,000 sq.-ft., multi-purpose, fully accessible facility in Belleville that encompasses the older Yardmen and Wally Dever arenas.
Notable: Ice rinks offer direct access to multi-purpose meeting rooms outfitted with heated skate-resistant tile floors and double-sided fireplaces. This green, light-filled facility reclaims heat from the ice-making process to warm indoor and outdoor floors, spectator seating areas and dressing rooms.
• Three NHL and one Olympic-sized ice pads
• Competition-sized pool
• Large, double multi-use gymnasium
• Heated/rubberized indoor track
• Large, multi-purpose common areas
• More than a dozen large dressing rooms plus extra storage space for team equipment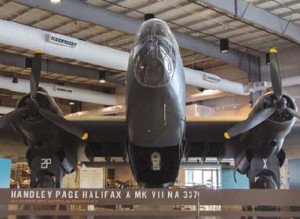 National Air Force Museum of Canada
Located on the base at CFB Trenton, the museum explores the history of Canada's Air Force. The venue features a rare Second World War Halifax Bomber that was rescued from the depths of a Norwegian lake and completely restored in-house.  
Trent Port Marina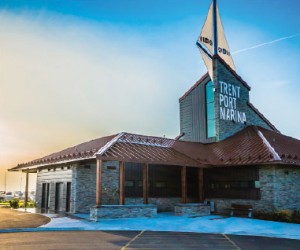 As if the opening of the elegant Trent Port Marina last summer wasn't enough to get people talking… social media lit up when actress Betty White parked her 93-foot yacht "Golden Girl" at the marina in September. With water activities so important to the region, it made sense for the community to invest in a premium-class marina, says Bob Forder, manager of buildings and facilities, Quinte West. The fully-accessible facility offers more than 370 fully equipped slips, and a Gathering Hall that accommodates 142 guests inside and on the patio.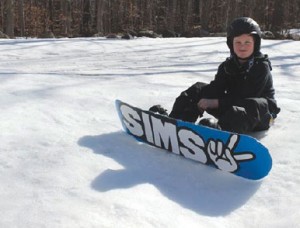 Batawa Ski Hill
One of Ontario's few remaining small-sized ski hills, this state-of-the-art facility offers a quintessential Canadian winter experience to skiers and snowboarders with nine groomed runs, night skiing, and a terrain park featuring humps, rails, jibs and boxes.    
Under 19 Women's World Floorball Championships 2016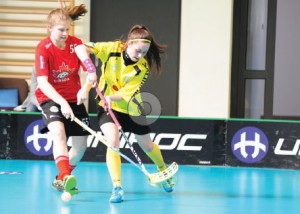 Belleville will host its very first world championship May 4-8, 2016, as more than 400 athletes from 16 countries descend upon the city. It's also the first time the International Floorball Federation has held its championship game in North America, with economic benefits to the region expected to be more than $1.2 million.
Floorball 101: This fast-paced game is similar to floor hockey or ball hockey, but with less stick and body contact, and played with a plastic ball and specialized lightweight sticks.  An extremely popular sport in Europe, floorball is catching on in Canada, particularly at the high school level.  
CFB Trenton Pond Hockey Classic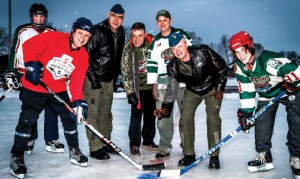 This two-day shinny tournament draws hundreds of pond hockey enthusiasts to the community of Batawa. Proceeds from the tournament go to support Wounded Warriors Canada and the Trenton
Memorial Hospital Foundation. As many as 32 teams play on 10 outdoor rinks. "This is the only event, that I'm aware of, where [volunteers from a military] base actually run a tournament that's geared towards civilians," says Capt. Jeff Moorehouse, CFB Trenton, who founded the event and leads the team of organizers.
Notable: Tournament trophies are made from granite used in the construction of the Canadian Tomb of the Unknown Soldier in Ottawa, as well as scrap metal pieces from the making of Canada's new C-130J "Super Hercules" planes.
Photo: Sean Scally


---
New & Notable
• More than 4,000 registered volunteers in the region
• Five full-sized multi-purpose fields (including one turf field) at Mary Ann Sills Park
• Massive redevelopment plans at Centennial Park include a soccer field, baseball diamond, beach volleyball court and a wakeboard park
• Trenton Rowing and Paddling Club boathouse
---
Coming Attractions
2017 Dudley-Hewitt Cup, Ontario
Junior Hockey League
2017 OFSAA Track and Field
Championships