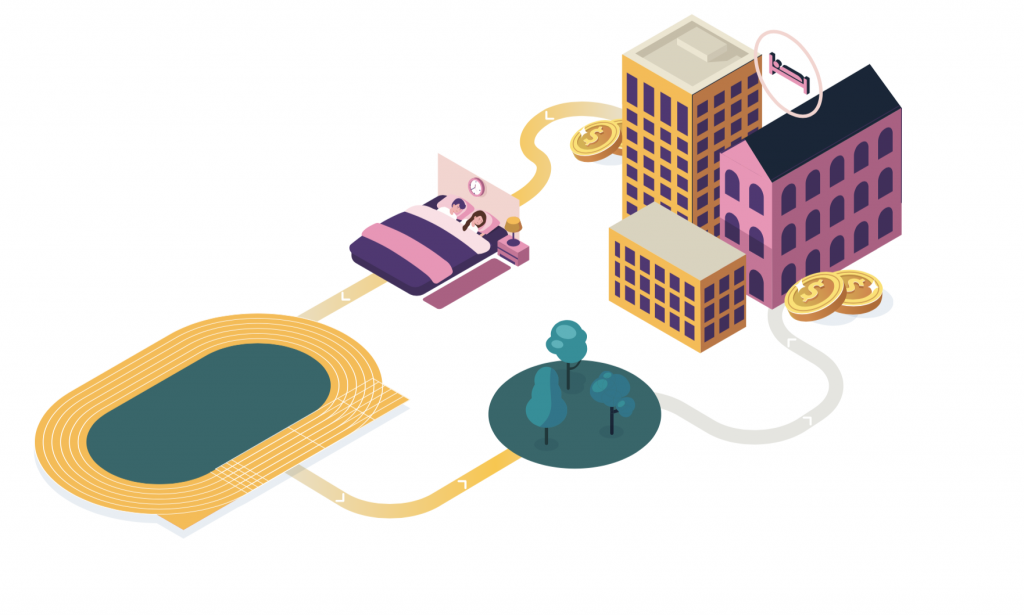 Ontario's new Municipal Accommodation Tax is a windfall for local sport tourism initiatives.
By Bonnie Schiedel
Taxes are rarely cause for celebration, but when it comes to tourism and Ontario's new Municipal Accommodation Tax (MAT) you might want to make an exception.
A number of municipalities across the province have implemented or are about to implement this transient accommodation tax, which ranges between three and four per cent and is paid by guests on the cost of a room at a hotel, motel, and in some cases (depending on the local bylaw), Airbnb and similar vacation rentals, lodges, bed and breakfasts and campgrounds.
The resulting funds are earmarked for tourism promotion as well as city infrastructure related to tourism, such as parks. It's been called a game changer for some municipal tourism organizations that have seen their budgets get a significant boost. ADRENALIN checked in with four Ontario cities to see how their plans are shaping up.
Ottawa
Start date: January 1, 2018
MAT rate: 4%
2018 revenue: $1 million to Ottawa Tourism
"We're now very well-funded to attract major events and we have a priority list of sporting events that are just a really nice fit. We have a multi-prong approach: we'll be growing the sales and marketing team by two positions this year alone to spread the word that we're in the business of sport tourism, and we're looking for new opportunities. We're collaborating with the city to identify our niche markets, and we're reaching out to our business community with a local engagement campaign and getting them around the table for consultation. When you go after any kind of major event, it's not just winning it, you have to be able to support it from an infrastructure perspective, and your local community has to get behind it in order for it to be a resounding success."
— Lesley Mackay, vice-president, meetings and major events, Ottawa Tourism
Kingston
Start date: August 1, 2018
MAT rate: 4%
Projected revenue: Not available

[With the MAT funds] "65 per cent goes to support sales and marketing and 35 per cent goes to support large initiatives, which could be capital [projects] or large events relating to tourism. The development fund is basically an events attraction fund [open to various departments], so sport tourism is definitely planning on using that. We've built a few business cases already and approached the city and committee. We would use these funds to host events that have a bigger host fee, probably national or international events. It's more of a long-term sports initiative."

—Brooke Lenser, sport tourism business development manager, Tourism Kingston
Barrie
Start date: January 1, 2019
MAT rate: 4
Projected revenue: $1.6 million (with 50% going to Tourism Barrie)
"MAT now opens up the door to have more of a sports tourism program. We didn't have a sports tourism strategy [before]; when the municipality had something come in, it was led by the organizations. But now, we can start looking at bringing in events in 2020 or 2021, and working in partnership. We're on a beautiful lake, so we can bring in regattas or rowing or canoeing. I think triathlons would also be a good opportunity. Hopefully we can bring in a full-time [sports tourism] position in 2020. You can't have a sports tourism strategy without a dedicated person to be the liaison and work between your municipality, the private companies and the associations."
— Kathleen Trainor, executive director, Tourism Barrie
London
Start date: October 1, 2018
MAT rate: 4%
Projected revenue: Not available
"We're looking at the ability to enhance our national and international profile, which we've never really been able to before on an international scale. This is about relationship building, so we will have the ability to travel to more international sales missions and conferences. We are now better able to fund bid requirements related to major events without having to go to the city [for funding]. In the past it was always a push-pull as to how we would navigate those requirements of the city with regards to funding these events [while] staying sensitive to the confidentiality requirements of the bid rights holders. We're trying to take our sport-hosting portfolio to another level and we believe this funding will allow us to do that."
— Cheryl Finn, director, sport tourism, Tourism London
Visit the Tourism Industry Association of Ontario website for answers to common questions about the MAT: tiaontario.ca/cpages/municipalaccommodationtax