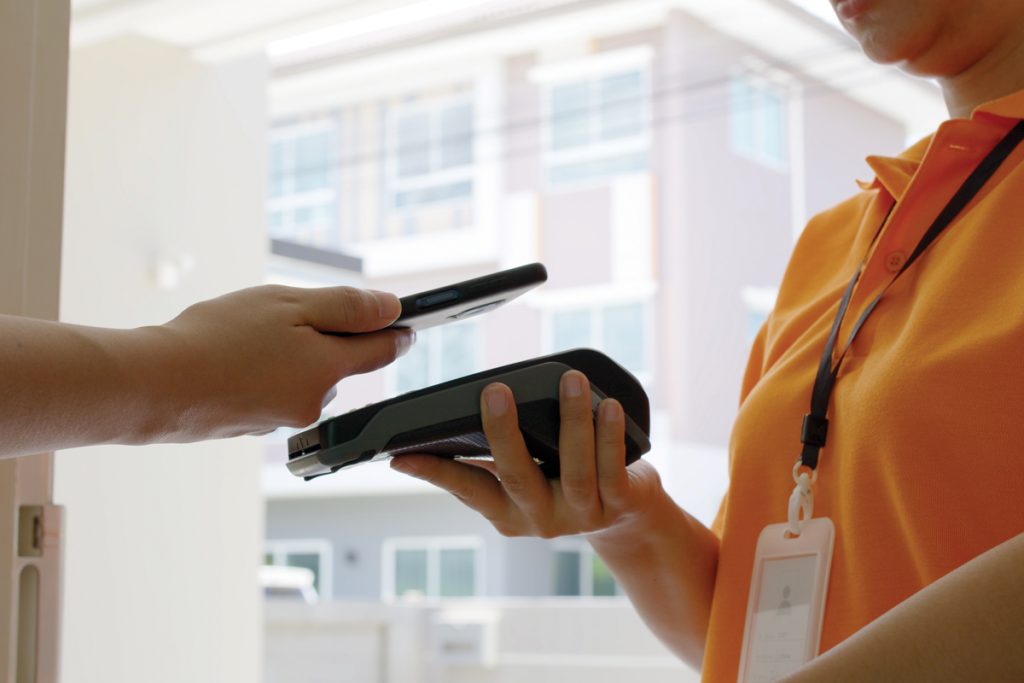 Going virtual takes 50/50 draws to astonishing new heights
By Sarah B. Hood
With the loss of ticket revenue and in-stadium fundraising opportunities over the past two years, sport associations have been turning to online editions of an old favourite, the 50/50 draw, to make up the shortfall. Their overwhelming success guarantees that they'll continue to be an important part of the fundraising tool kit when the pandemic is only a dim memory.
In 2021, the Canadian Olympic Foundation launched the Team Canada 50/50, the first national 50/50 raffle. The Paralympic Foundation of Canada, Hockey Canada and Curling Alberta have all held provincial draws. They have found that online 50/50 draws move the fundraising bar way, way up, from thousands to millions of dollars raised.
Dean McIntosh, vice-president of events and properties for Hockey Canada, explains that the 50/50 format had remained unchanged for decades. "Hockey Canada has a long history of doing 50/50 draws. Until about 2010, all were done in the traditional way: You got a hard-stock ticket, you held it in your hand and the prize was drawn in the third period," he says. Winners receive half the pot and the fundraising organization keeps the rest, minus any expenses for promotion, staffing and so on.
Among the drawbacks, cash sales left enormous scope for "spoilage" (i.e., disappearance of money collected). In 2010, Hockey Canada moved to handheld electronic ticket-sales devices that accepted more forms of payment and allowed for the pot to be updated and displayed throughout the game, generating excitement and potential sales. This system increased the World Juniors' 50/50 gross in-stadium revenue to as much as $1.5 million per year from 2010 to 2019 (of which half was awarded as prize money), compared to only $150,000 gross per year under the cash sales system.
Then, Hockey Canada inaugurated province-wide virtual sales of a 12-draw 50/50 series during the 2021 IIHF World Junior Championship in Alberta. Fans could buy tickets remotely on game days from anywhere in the province, with pot totals updated in real time.
"Gross sales were huge and outstripped our highest expectations: We did $38.3 million gross," says McIntosh.
Promotional costs are insignificant because the sales message can simply be integrated into routine e-blasts and other advertising promoting the game. In addition, Hockey Canada has collected "a significant database" of ticket purchasers wishing to be notified of future draws.
Online 50/50s are literally a game-changer. Hockey Canada is now building a plan for reinvesting the dollars back into sport, "whether it's subsidizing registration, building infrastructure or bringing new events into the province," McIntosh says. "Our plan all along as an organization is to reinvest dollars in hockey in the venues where we operate. It aligns beautifully with what we do."
---
50/50 Rules: Provincial guidelines are key
The virtual world is global, but 50/50 draws must adhere to regulations set by the provincial gaming authority with jurisdiction over the venue where the event takes place:
• Geofencing ticket sales so they can only be purchased from within the hosting province
• Demonstrating that money is spent appropriately in the province where it is raised
• Contacting the winner to reduce the potential for unclaimed prizes
---
Originally published in the ADRENALIN Spring 2022 issue.