Sport Hosting Vancouver
MAXIMIZING POTENTIAL
Sport Hosting Vancouver is helping the city's mainstay sport events reach full potential via proactive strategies to attract international competitors and visitors to the destination.
By Angela Kryhul
Vancouver is a busy sport hosting destination thanks in large part to a proactive and focused strategy managed by Sport Hosting Vancouver (SHV). Still, senior manager Michelle Collens says she's surprised whenever anyone suggests the city tends to bid on every opportunity: "That really is not the case."
SHV, an office of two—Collens and assistant manager Taunya Geelhoed—is "very strategic and purposeful as to how events align with our goals," Collens explains. "We ensure that all of our efforts are against a plan as opposed to being reactive to any opportunity that gets sent to us."
An important aspect of SHV's overall mandate is to incrementally grow the existing portfolio of sporting events, especially to international travellers who will stay in hotels, eat in local restaurants, extend their stays and return again and again to the destination.
The plan includes tapping into the relationships Tourism Vancouver has with travel operators worldwide to offer special packages to their client databases. Says Collens: "We felt that if we could package sport event tickets with a local attractions pass as well as preferred hotel rates, and say 'you'll be staying downtown and the stadium is downtown,' this would really make it easy for people to say, 'yeah, I want to go to Vancouver.'"
---
Sport Hosting Vancouver is a five-year-old partnership between the City of Vancouver, the Vancouver Hotel Destination Association, B.C. Pavilion Corporation (PavCo), University of British Columbia, the PNE and Tourism Vancouver.
---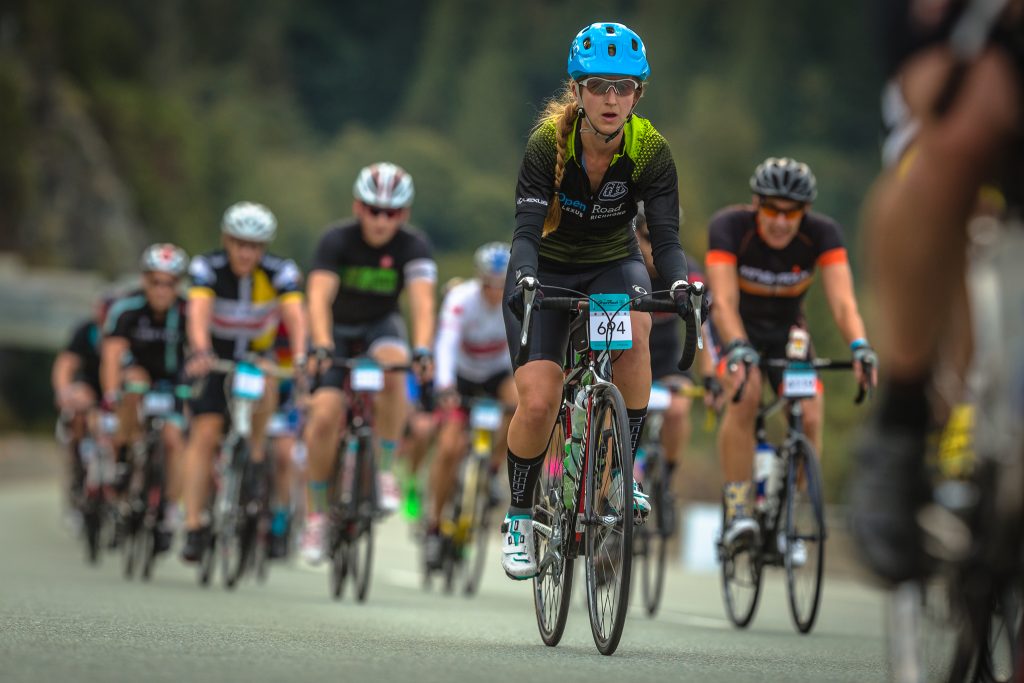 2020 UCI GRAN FONDO WORLD CHAMPIONSHIPS
Vancouver and Whistler will host the 2020 UCI Gran Fondo World Championships on September 12, 2020. The closed course will take competitors from downtown Vancouver, across the Lions Gate Bridge and along the Sea-to-Sky Highway to Whistler Village.
The event will bring thousands more racers and visitors to the destination than the annual RBC GranFondo Whistler, which typically attracts between 3,500 and 4,000 riders. This year, another 3,000 riders plus 3,000 family and friends are expected to attend, Collens says. "The magic of this example is that while the Whistler GranFondo was marketed in North America, it has never been marketed in Europe before." The fact that the entire route will be closed off is a major selling feature to U.K. and European racers, Collens adds.
The race is already getting lots of international exposure. SHV invited two influencers from the Global Cycling Network (GCN) to the 2019 Whistler event where they produced a video of themselves cycling the route and qualifying for the 2020 World Championships. The videos are broadcast to nearly two million subscribers on GCN's YouTube channel.
Global Cycling Network Marketing
> 6 videos created and aired on YouTube from July to November, 2019
> 474,114 combined Facebook and YouTube views
> Geographic reach: USA–24.37%; U.K.–18.39%; Canada–11.34% (followed by Germany, Australia, Netherlands, Belgium, Sweden, Denmark, France)
---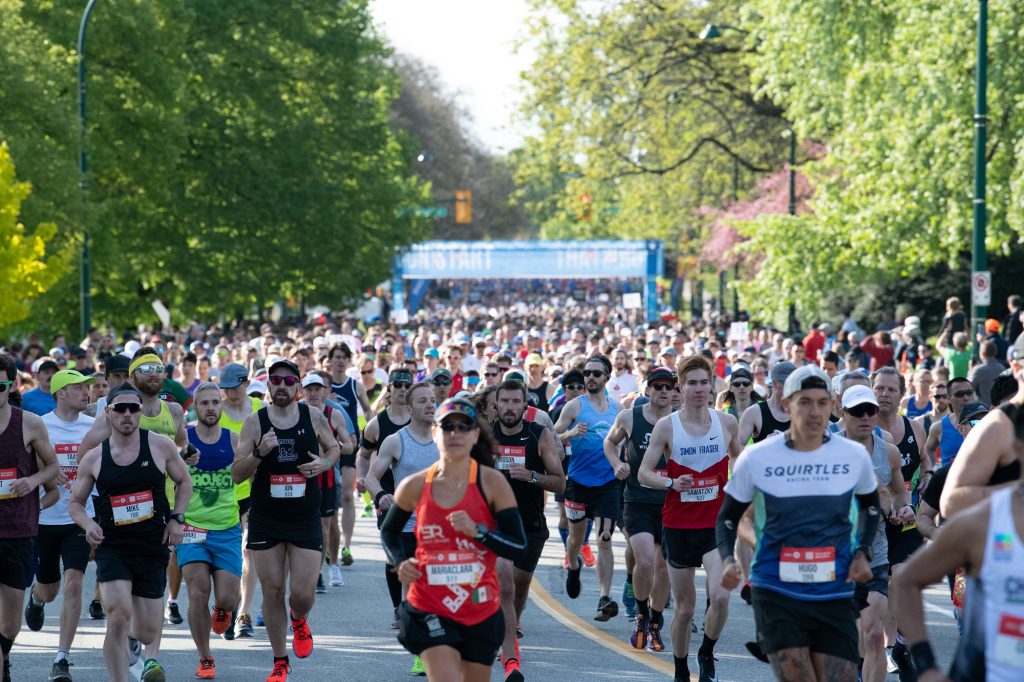 BMO VANCOUVER MARATHON
When Sport Hosting Vancouver (SHV) first partnered with the Vancouver International Marathon Society in 2017, a plan to raise the international profile of the BMO Vancouver Marathon was
set in motion.
The high cost of sending marketing teams abroad to promote the annual marathon had always been an issue, so SHV provided resources so the society could set up booths at the Guadalajara, Mexico City, Honolulu and Shanghai marathons, Collens says. The opportunity to meet runners face-to-face, invite them to compete in the marathon and stay longer to explore Vancouver, made a huge difference, she says.
The strategy saw traction right away as did SHV's offer to host Boston Marathon winner Yuki Kawauchi at the 2019 Vancouver marathon. Japan-based Kawauchi not only promoted his participation to tens of thousands of social media followers worldwide, he took part in promotional activities throughout race week and ended up winning the 2019 Vancouver race. The exposure in Japan was tremendous, Collens says, and the marathon smashed previous records with more than 18,000 runners participating.
---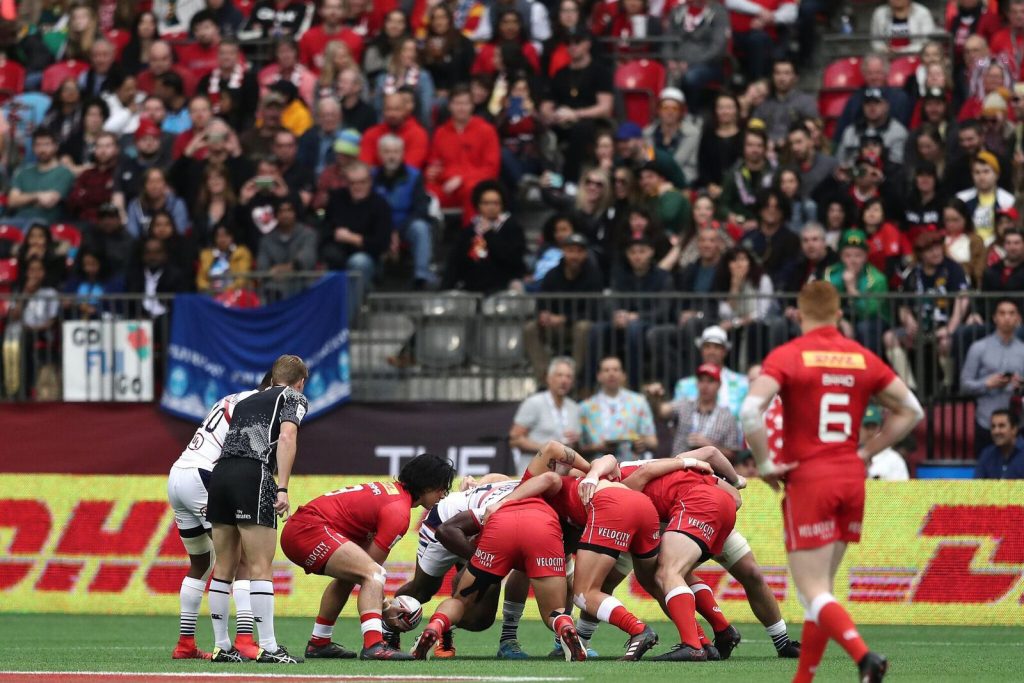 HSBC CANADA WORLD RUGBY SEVENS SERIES
ISU GRAND PRIX OF FIGURE SKATING
The Canadian Sport Tourism Alliance awarded a 2019 Prestige Award to SHV for its work to bring out-of-town visitors to events like the HSBC Canada World Rugby Sevens Series and the ISU Grand Prix of Figure Skating Final.
For the Rugby Sevens Series, SHV worked with travel
package operators to target direct-flight markets in New Zealand, Australia and the United Kingdom. For the ISU Grand Prix, Japanese tour groups were targeted.
"The HSBC World Rugby Sevens Series is a very desirable travel product because it's on some peoples' bucket lists to try
to hit every single stop on the tour," Collens explains.
SHV also works closely with BC Rugby, which hosts the Vancouver Sevens Invitational a few days before the World Rugby Sevens event. Several teams come from out of province
to compete in the amateur tournament, and SHV entices
them to stay the weekend for the Seven Series by offering reduced tickets.
On the skating side, SHV is diversifying its products "so that we're hitting a wide range of people who otherwise might not have had Vancouver on their bucket lists. Marrying that with a sporting event they love typically tends to push the needle," Collens says.
A good example occurred in 2018 when a student group from Japan was booked to visit Vancouver around the same time the city was hosting the ISU Grand Prix of Figure Skating Final. Through SHV's efforts, the visiting group extended their stay over a two-week period and requested 500 tickets to the event.
---
Vancouver + Esports = A Natural Fit
Vancouver is home to several game developers, including Electronic Arts Canada. The Vancouver Titans, owned by Canucks Sports & Entertainment, made it to the Overwatch League 2019 Grand Finals, which raised Vancouver's profile as an international destination for esports.
Industry insiders describe how the city is becoming game ready.
The Sport Tourism Perspective
"We're focusing on esports that are arena-based and attract people who travel to watch someone compete. We're constantly reviewing opportunities; now it's a matter of aligning with the right products with the greatest return. We're working with our venues, hotels and other partners to layer in a B2B element, such as conferences and business events… that's when you start to get these marquee events. They will come to meet with Vancouver-based startups and because we're a hotbed for talent in the film, animation and gaming industries."
Michelle Collens, Senior Manager, Sport Hosting Vancouver
The Host Venue Perspective
"We're working with stakeholders about opportunities to host local events, including the SFU Esports Association, the UBC Esports Association, The Gaming Stadium, high schools and gaming studios. We're also in touch with a number of major tournament organizers about bringing their events to BC Place and the Convention Centre. There's lots of opportunity to leverage partnerships that create unique value at your venue, whether in technology or your food and beverage offerings. Engage with the local [esports] community, even outside of events—this is a passionate market that often has strong beliefs about what makes an event a success."
Jeff Hill, Sales Manager, Trade, Consumer & Esports, Vancouver Convention Centre, with input from the teams at BC Place Stadium and BC Pavilion Corporation
---
Destination Profile:
Prince George
Prince George's defining moment as a host to national multi-sport events came in 2015 when the city welcomed the Canada Winter Games. As northern British Columbia's largest urban centre, Prince George is the regional hub for sport events hosting, transportation, industry, higher education, arts and culture, and more.
By Angela Kryhul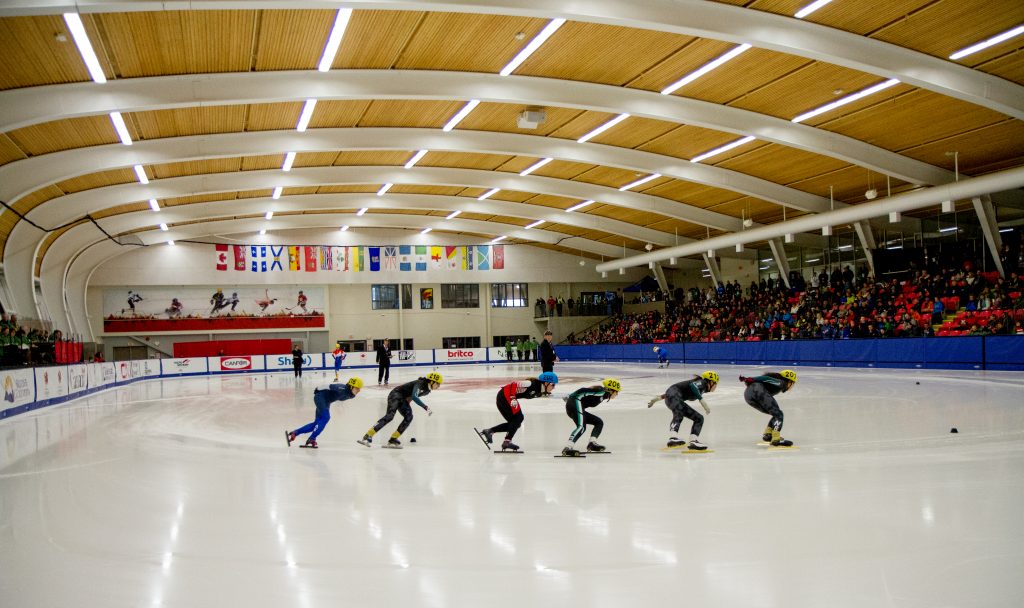 ---
FAST FACTS
Website: sportpg.com
Population: 65,510
Getting Here:
Air Canada and WestJet direct flights daily to Prince George Airport from Vancouver and Calgary.
Pacific Coastal Airlines offers daily service from Victoria.
Major highways 16 (east-west) and 97 (north-south) intersect in Prince George.
LEGACIES OF THE 2015 CANADA WINTER GAMES
The largest multisport and cultural event ever to be hosted in Northern B.C. left Prince George with a community of trained and committed volunteers as well as venue improvements that meet or surpass national standards, says Colin Carson, manager, sport tourism.
$20 million invested to upgrade local sport venues, including:
• Tabor Mountain Ski Resort Boarder Cross course
• Otway Nordic Ski Centre biathlon range
• Kin 1 Arena redesign and rebuild
---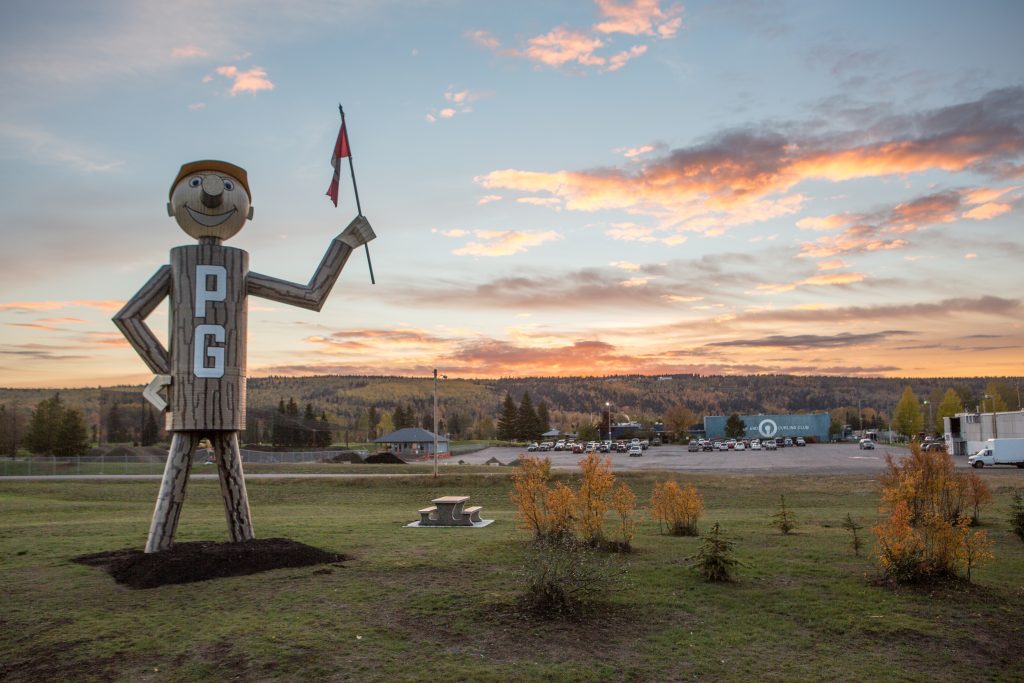 ---
UPCOMING EVENTS
2022 B.C. Summer Games
2020 Western Canadian Ringette Championships
2020 World Women's Curling Championship
2020 Canadian Native Fastball Championships
2020 Canadian Masters Badminton Championship
---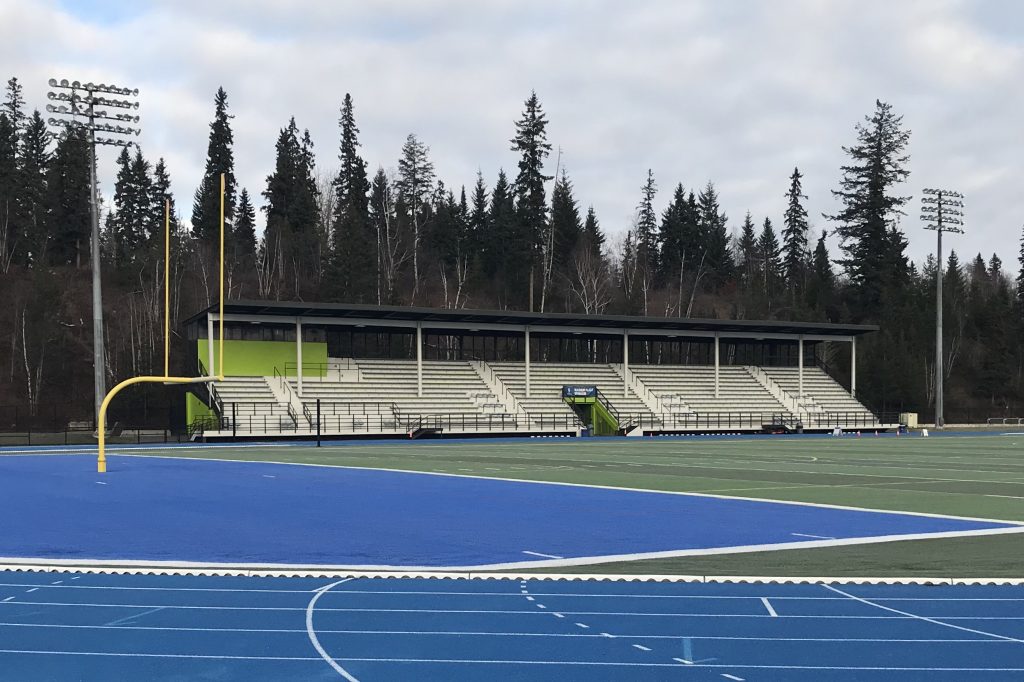 ---
Exhibition Park is a 38-hectare sports and recreation hub that includes:
• CN Centre arena
• Kin Centre (three arenas)
• Outdoor Ice Oval (400 metre long track speed skating)
• Aquatic Centre
• Gymnastics facility
• Soccer fields
• Equestrian Centre, Agriplex and rodeo grounds
---
ADDITIONAL SPORT VENUES
Carrie Jane Gray Park, home to baseball, softball and fastball fields, soccer fields, skate park, tennis courts and a newly revamped BMX track.
Purden Ski Village, Central British Columbia's largest ski mountain, and a snowboarding, para-alpine and alpine skiing venue for the 2015 Canada Winter Games.
Prince George Golf and Curling Club, featuring an 18-hole golf course, eight sheets of championship ice, a climbing gym and a licensed restaurant.
---
Charles Jago Northern Sport Centre
Located on the University of Northern British Columbia campus, the fully accessible fitness, recreation and sports facility features an indoor fieldhouse, gymnasium with seating for up to 2,000 spectators, a 2,000-sq.-ft. studio, two squash courts and the only indoor running track in northern British Columbia.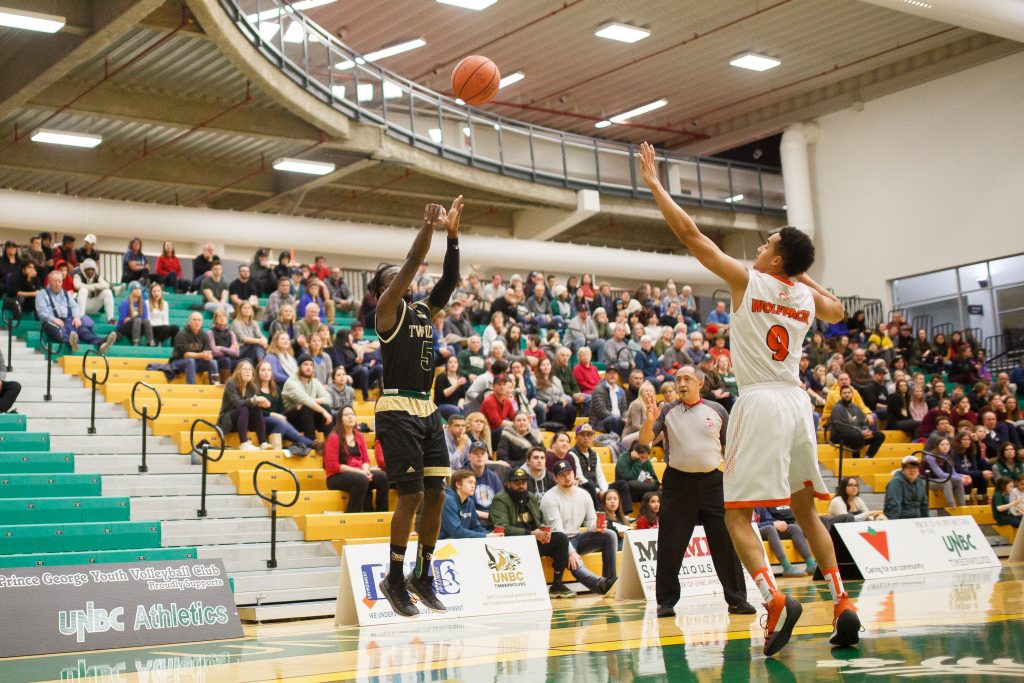 ---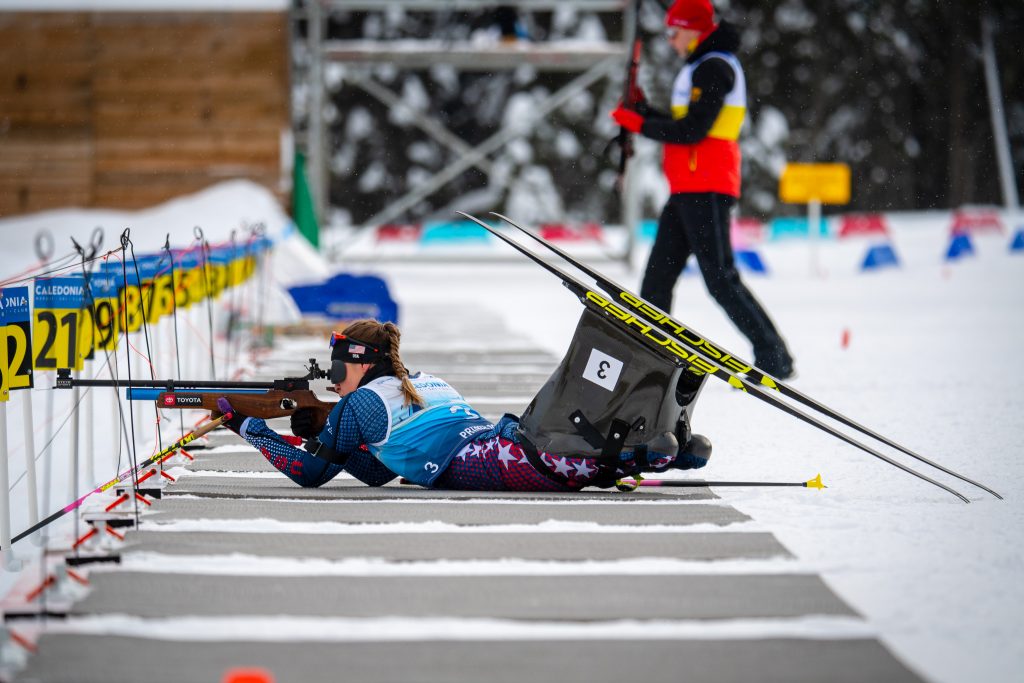 ---
Our goal as a ski club is to host world level events that provide opportunities for capital improvements, which benefit our community," says Kevin Pettersen, chair of the Para Nordic Games' local organizing committee and director of competitions for the Caledonia Nordic Ski Club. "We installed a new snowmaking system in our cross country and biathlon stadium areas and adjacent sprint trails and plan to expand it into the rest of our competition trails to extend our winter hosting season into late March/early April. 
Prince George is experiencing a hotel construction boom that will bring the total number of guestrooms to about 2,250:
• Hyatt Place (104 rooms) opening spring 2020
• Best Western Plus (93 rooms) opening in 2020
• Pomeroy Inn & Suites (126 rooms) opened in 2018
• Courtyard By Marriott (174 rooms) opened in 2018
• Prestige Treasure Cove Hotel expanding to 124 rooms
PRINCE GEORGE UNIQUE
• Prince George is situated at the confluence of the Fraser and Nechako Rivers.
• A short drive east of Prince George is the Ancient Forest/Chun T'oh Whudujut Provincial Park and Protected Area—the world's only inland temperate rainforest and home to thousand-year-old western red cedars.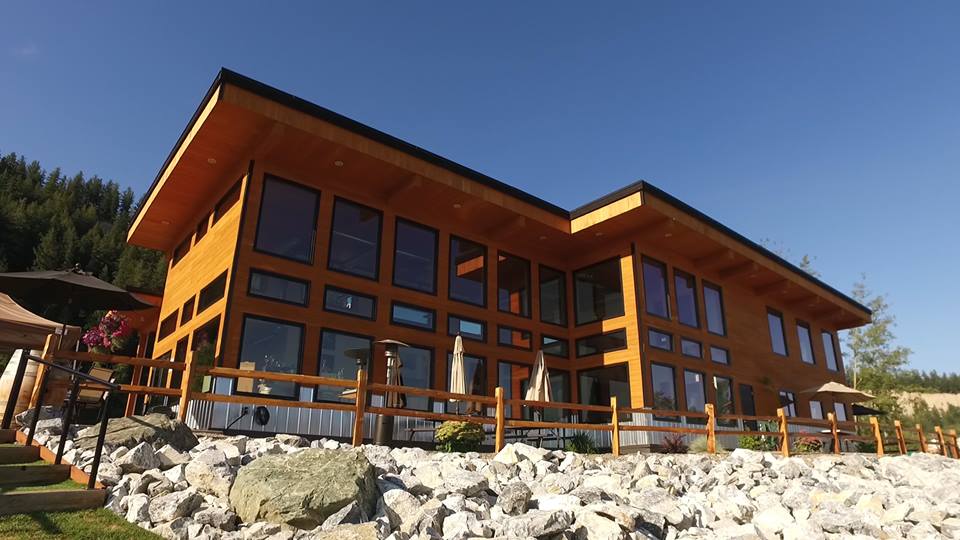 ---
Engage Sport North
The Prince George kids learning archery, the ice-making team at Hazelton's Upper Skeena Recreation Centre and the outdoor volleyball enthusiasts at Fort St. John's National Health and Fitness Day are at different ages and stages, but they have a few things in common: All live in northern British Columbia and all were supported by Engage Sport North in 2019.
The only multi-sport organization of its kind in northern B.C., Engage Sport North punches above its weight to advance sport participation and excellence, delivering sports programming and education to people living in a vast region of the province covering 617,000 sq. km.
Writer Cindy McGlynn spoke with Engage Sport North executive director MANDI GRAHAM about the program.
How do you meet the challenges of servicing such a large geographical area?
Right now we're in a growth phase, so I travel to the communities at least half of the month. We try to be present in those smaller communities and really listen to their needs. Instead of being the delivery agent for all things, we try to be the steward and support for communities to develop programming that has long-term sustainability.
Tell us about one of your many successful initiatives.
One program we're really proud of is our Indigenous Youth Performance Program, and that's administered throughout the region within rural and remote communities. It's a high performance program for Indigenous youth in any sport at any level. We run it at a very high calibre and we mentor and build the capacity within the community; hiring and training lead coaches in the community to work with the youth directly so that the program can be sustainable, long term. The program is sponsored and the athletes participate for no charge."
What advice would you offer to people who offer similar programming?
It's important to really listen to what people in the communities want and to move away from the prescriptive model of a one-stop kind of delivery. For example, if a community wants a hockey program but doesn't have the trained professionals to deliver it, there may be a tendency to go in and deliver a one-hour program and then leave. The community is not really going to benefit from a one-time, one-hour session, compared with working with them to develop the coaches to develop a long-term sustainable program.
PROGRAMS INCLUDE
• Free summer park play days with organized physical literacy games for kids
• Canadian Sport School for teens on a high-performance pathway
• Sport Discovery Community Try-it! events feature a variety of sports for people of all ages
---
Engage Sport North by the Numbers
Full-time staff: 8
Communities served: 18
Athletes, coaches and participants served (2015-2016): 4,000
---
CARHA HOCKEY WORLD CUP 2020
By Sam Laskaris
Even grown-up recreational hockey players can sometimes feel like Olympians.
That's the feeling Canadian Adult Recreational Hockey Association (CARHA) officials are trying to create with their showcase tournament. The seventh
CARHA Hockey World Cup, which is held every four years, will be staged March 29 through April 5, 2020 in Richmond, B.C.
Besides on-ice action against foreign squads, the tournament features a parade of athletes during its opening and closing ceremonies at the Richmond Olympic Oval featuring local cuisine, live entertainment and interactivities. CARHA Hockey's executive director, Lori Lopez, says organizers strive to give all participants a memorable experience. "It allows them to play against international teams and in front of spectators, which they don't usually get in their other events," Lopez explains. "The camaraderie is a big part of this event."
The Richmond tournament, for those 19 and over, will feature 25 divisions (two for women), including a category for players age 70 and older.
Organizers are anticipating about 150 teams and 3,000 participants. While about 60% of the entrants will be from Canada, clubs from 14 other countries will also take part.
Many of the athletes have toiled in a previous CARHA Hockey World Cup. "We've seen teams walk away and ask when they can register for the next one," Lopez says, adding 30 squads were on the wait list, hoping to be included in the 2020 sold-out tourney, which will have players of varying calibre, including some who've played in the National Hockey League or in pro European circuits.
The tournament is using nine ice pads at three venues. As part of tournament preparations, a VIP viewing area was created at the Richmond Olympic Oval to house sponsors, dignitaries and other special guests.
Ottawa-based CARHA Hockey is managing all tournament preparations.
"We don't have a local host committee," Lopez explains. "Our office does all organizational details, from A to Z." This includes securing sponsors, many of which are based in British Columbia.
The CARHA Hockey World Cup is always held in Canada. Typically, 25 to 35 communities will initially express interest in hosting the tournament, however only six to eight usually submit applications, which are shortlisted to three before a host is selected.
Lopez's advice to those wishing to host a future tournament?
"Do it from the perspective of what part of the city you want to showcase," she says. "It really is all about the experience." The organization is creating specific tours to showcase key local attractions and they're integrating unique and cultural activations to the Parade of Athletes that will depict Richmond's cultural diversity.
---
March 29 – April 5, 2020
Richmond, B.C.
Venues
Richmond Olympic Oval
Richmond Ice Centre
Minoru Arenas
Teams: 150 from 15 countries
Athletes: 3,000
Volunteers: 200
Local Economic Impact (est.): $12-15 million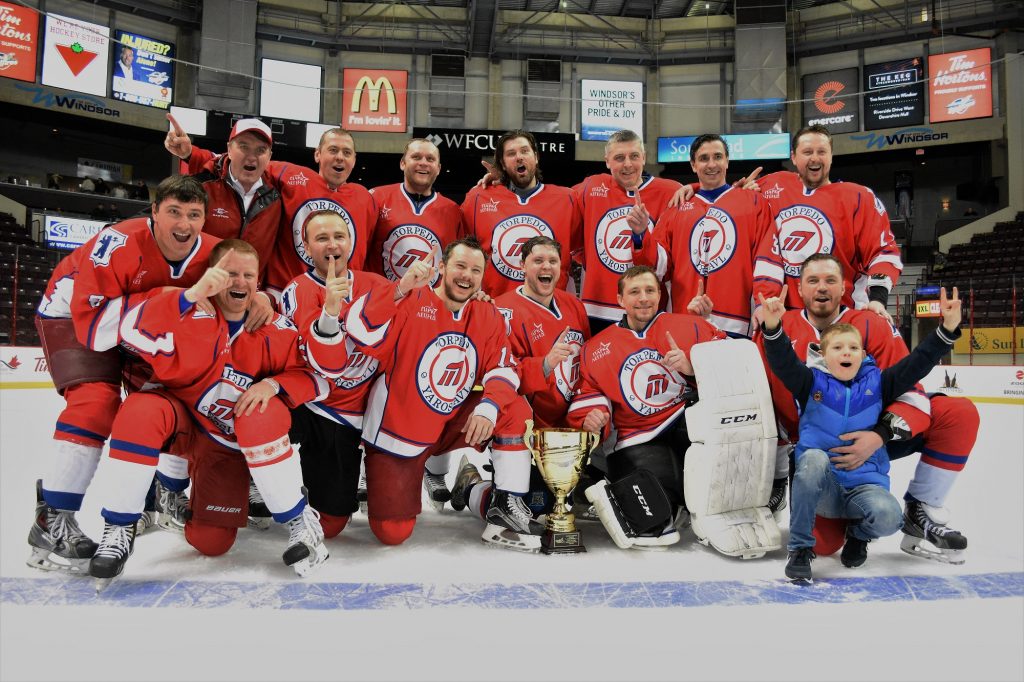 ---