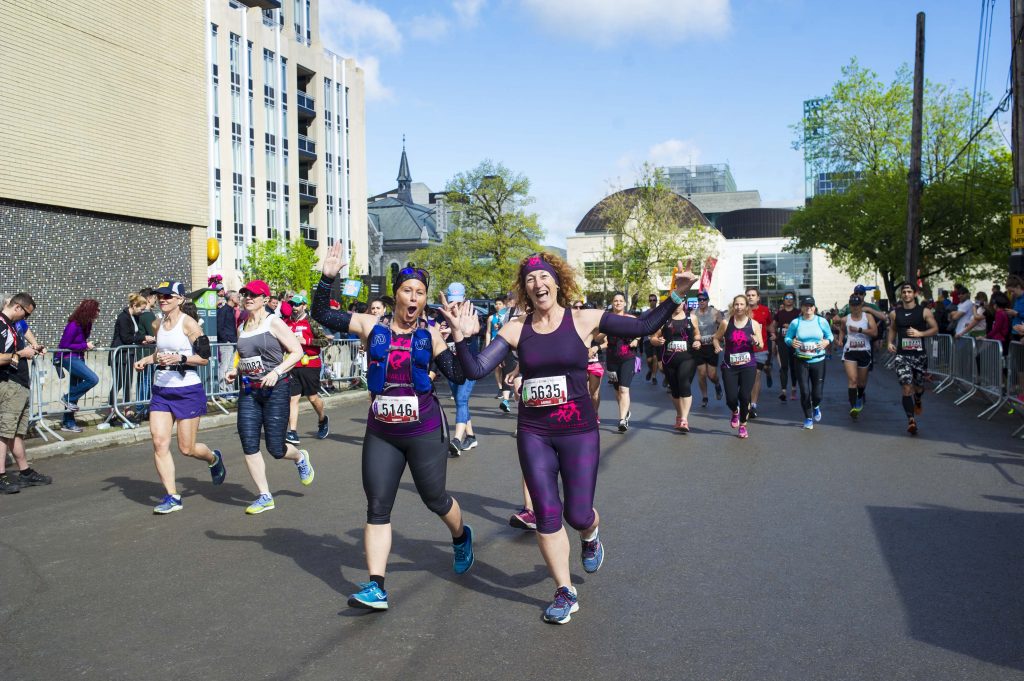 Site selection companies aim to save time and money—it's worth looking into.
By Connie Jeske Crane
SERVICES AT A GLANCE
What assistance can site selection companies provide to sport events? Key features include:
• Assisting with hotel and venue selection, as well as contract negotiation
• Bringing in key partners, such as DMOs and hotels
• Saving time by handling communications with hotels and stakeholders
• Saving money by drawing on relationships and leveraging volume spending and strategic sourcing
• Assisting with RFP-writing and bids
Rising hotel rates in major Canadian cities. Tighter cancellation policies. Banner years for Canadian tourism. It's all good news. But if you're arranging a sporting event soon, expect some challenges around site selection. Your team's favourite hotel in Ottawa? It may already be booked solid. And nearby options may be pricey.
Site selection companies exist to help with these details, yet sport organizations may be unaware of a service that is regularly used by corporate meeting and event planners.
Factors like high demand for accommodations and event space, as well as funding cuts to sport, have "created this sort of perfect storm, if you will, of challenges for sport organizations," says Joe Nishi, managing partner with Meeting Encore Ltd., based in Port Hope, Ont. If you haven't used a site selection service before, it's worth investigating. Here's a closer look at how site selection companies can help:
Filling in knowledge gaps
Hotels and many destination marketing organizations (DMOs) are used to handling corporate and association business, says Nishi, but "tend not to have specialists focused on sport business alone." Similarly, sport organizations may not know pain points of the hotel business. Without a facilitator, says Nishi, sometimes sport groups get shut out. "Especially if the hotel has a sport organization opportunity over the same dates versus a potential corporate meeting. One is the entity you know."
Battling a perception issue
Another wrinkle with sport groups, says Brenda Howes, CEO and founder of The Howes Group, based in Manotick, Ont., is they range widely as to age, budget and behaviour. "Sometimes hotels get a little leery with sport teams," she says, noting a site selection specialist can help. "So it's making those calls to the hotels, to say 'Ok, this is good business.'"
Negotiating better terms around attrition
While it's easier to predict numbers with corporate meetings, "one of the challenges with sport teams is often athletes have to compete until a certain date to become qualified," says Howe, noting you might expect 100 athletes but then have only 50 qualify. With client contracts, her company works out terms around cancellation, rebooking fees and forgiveness.
Saving time and money
In Ottawa, Susan Marsh, marketing director for the Tamarack Ottawa Race Weekend, has a small team juggling many responsibilities. Having used site selection services for just one year, she appreciates the company's "ability to negotiate rates and concessions that benefit both our athletes and Tamarack Ottawa Race Weekend. It's been extremely beneficial from a cost and human resources perspective."
Because sport organizations are price sensitive, Nishi says site selection companies will draw on strong industry relationships and expertise to help save money. "Considering second- and third-tier locations and getting creative with your dates can lead towards more favourable rates and pricing." Concessions and extras like flat rates for quad occupancy can also be negotiated.
Special asks
Site selection companies can arrange extras for sport groups, says Nishi, from hospitality rooms to special foods for athletes, event signage at the hotel and accommodations near sport venues with good ground transportation links.
Beneficial partnerships
Site selection companies can direct sport groups to DMOs and other valuable partners. For example, Meeting Encore introduced the Tamarack team to Resiada, a user-friendly online hotel booking tool that Tamarack has integrated into their event website. "As a world-class event, having an embedded online booking tool that directs visitors to the best rooms at the best rates is a real value-add for our participants," Marsh says.
Mitigating overall risk
Ultimately, it all comes down to the fact that sport groups are going to have to sign big contracts with hotels, sport venues and others. When working with sport clients, Howes says, "for us the first thing is to identify where there's a risk to the organization and mitigate that risk. That's first and foremost in helping them."
---
DID YOU KNOW…
Site selection services are offered at no cost? Companies work on commission and typically get paid based on business they secure.
---
Meeting Encore has launched Fuel Sports, a new division providing sourcing and consultative services to the sports tourism market. Core team members include industry veterans Shelley Crawford, Frank Di Rocco and Lori Wagner.