As Canada's capital, Ottawa has long been headquarters to many of the country's National Sport Organizations (NSOs) and Multi-Sport Organizations (MSOs). During the 1990s, many occupied space in the James Naismith Building–an office tower in the city's east end named after the Canadian inventor of basketball.
"I grew up working for NSOs at James Naismith," says Lorraine Lafrenière, now CEO of the Coaching Association of Canada. "Everyone was there, organizations interacted, you had access to leadership across different sports."
But then the high-tech boom of the late 90s came along, and with it, an increased demand for office space. When a large firm consolidated its operations at the Naismith Building, NSOs had to find other facilities.
"Everyone went their separate ways, some even locating to other cities," says Lafrenière. "We lost that sense of having a sport community and had to rely on events as the only way to stay connected."
Fast forward to 2012. Ottawa Tourism, the destination marketing organization (DMO) for Canada's capital and the City of Ottawa team up to more proactively pursue sport event hosting opportunities and to position Ottawa as a leading sport tourism destination.
"We knew that one of the advantages we had as a destination was the fact that many NSOs are located right here," says Darrell Cox, Ottawa Tourism's Manager, Sport and Culture. "In fact, a study by the University of Ottawa found that the 46 NSO operations alone contribute over $76 million to the local economy."
In 2013, Cox and Ottawa Tourism Senior VP and Chief Marketing Officer Glenn Duncan visited IOC headquarters in Lausanne, Switzerland. While there, they toured the Maison du Sport International, which houses International Sports Federations.
"Seeing the Maison du Sport International got us thinking about the concept and how something similar might work for our NSOs and MSOs," recalls Glenn Duncan. "We started talking to them about a House of Sport concept in early 2015 to gauge support for the idea of a central building or location for the Ottawa-based national sports community. Many were immediately onboard."
A number of potential sites were initially considered–downtown office facilities, industrial park buildings. But then Ottawa Tourism connected with the RA Centre, a member supported not-for-profit that operates a multi-sport recreation and leisure facility just south of downtown.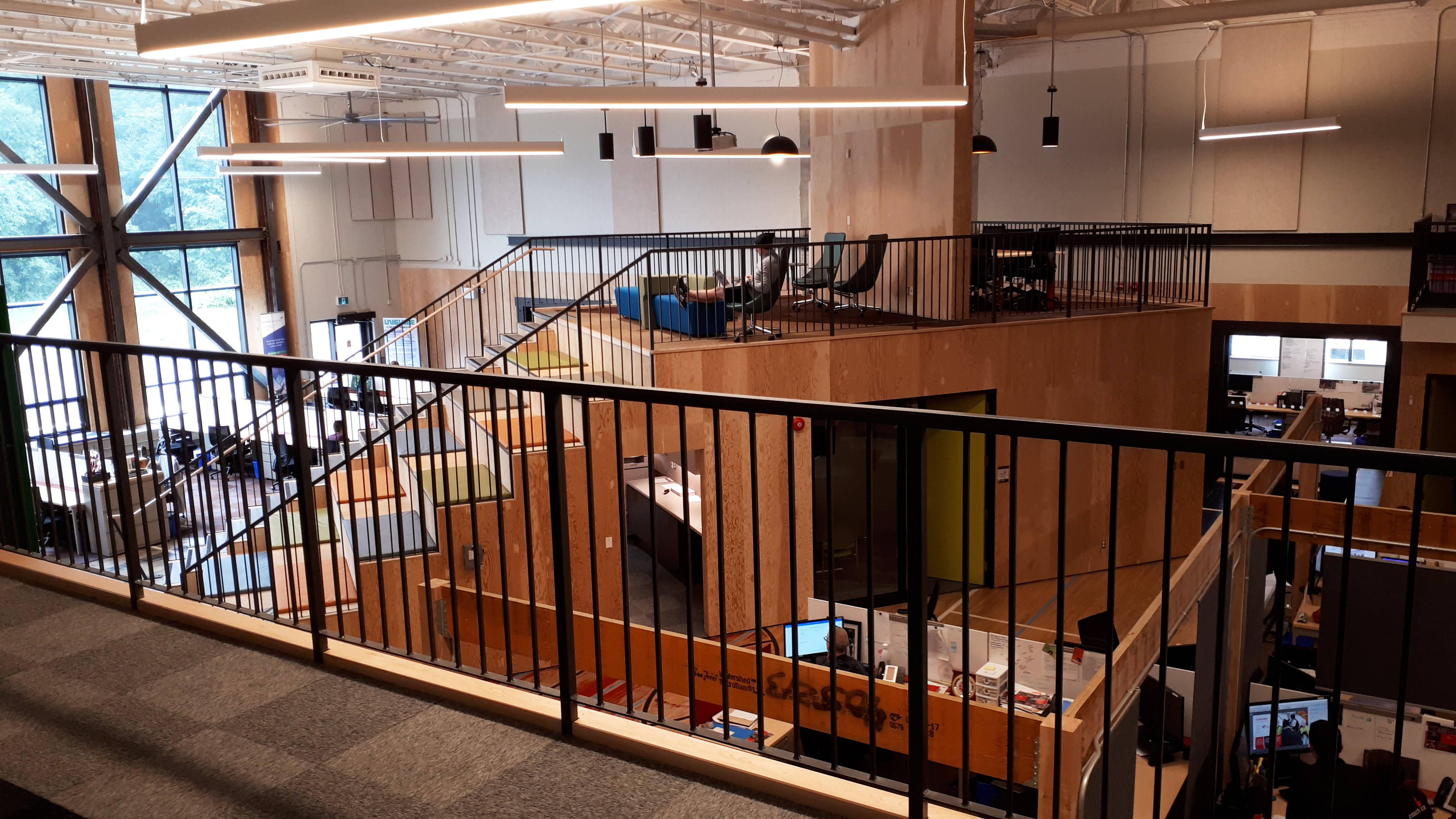 "We had about 37,000 square feet of under-utilized space in the facility, including an old gymnasium and a 10-lane bowling alley," says RA Centre CEO Tosha Rhodenizer. "We were excited by the possibilities and set to work on a plan and business case."
Rhodenizer says they weren't looking to replicate the James Naismith experience for NSOs and MSO.
"At James Naismith, they were all in the same building, but they were separated by walls and floors, they all had their own offices," says Rhodenizer. "We had a completely new vision, one more akin to a technology incubator, where organizations would be within the same four walls and share common spaces and services like networks and tech support."
Unlike a traditional incubator, the new facility wouldn't be about putting startups in a subsidized space. It would have to serve the needs of mature organizations and make economic sense for them and the RA Centre.
"We felt the shared space and services model would appeal to the sport community, not only for the synergies and networking that it would support, but also the real and sustainable economic efficiencies it would deliver," says Rhodenizer.
NSOs agreed and signed letters of interest for 83% of available space before construction began on the $8 million project. The City of Ottawa contributed $500,000 to get the ball rolling.
Fast forward again, this time to January 2018 and the grand opening of the House of Sport. This unique facility features open concept workspaces and shared services, providing opportunities for NSOs and MSOs to network, share best practices and rebuild the sense of community that had been lost at the end of the 1990s.
Today, the House of Sport is home to over 200 people working for 34 NSOs, MSOs and allied organizations–all within the same unique shared space.
"For a small NSO like ours, the shared services model is very attractive," says Caroline Sharp, Executive Director of the Canadian Fencing Federation. "Not having to worry about installing a network and printers and all of that–it is such a relief and lowers our overhead costs."
Natasha Johnson, Executive Director of Ringette Canada, says her organization was attracted by the sports ecosystem at the House of Sport.
"Shared workspaces are something we read and hear about a lot in sectors outside of sport," she says. "But sport is about socializing, it brings people together, and that's exactly what the House of Sport does."
The Coaching Association of Canada's Lorraine Lafrenière was a big proponent for House of Sport from the get-go.
"Having everyone in the same building, that is a sports and fitness facility…it's an impressive and strong model,' she says. "It supports collaboration and sharing between sport organizations and sets the tone for next generation leaders in ways that weren't open to them before."
As of this writing, the House of Sport is at capacity and quickly becoming recognized as an innovation centre for sport, with new programs linking organizations and building leadership capacity being introduced on a regular basis.
"Now more NSOs and MSOs want to get in on it," says the RA Centre's Rhodenizer. "So we're working on plans to expand the facility when by adding an additional 200,000 square feet of new space to the RA Centre campus."
"Now that the concept has been proven, many other NSOs really want to join the House of Sport community," says Ottawa Tourism's Darrell Cox. "From our perspective as a destination marketing organization interested in building sport tourism and our sports sector, it's turned out to be a win-win."
"We not only want NSOs and MSOs to maintain a presence in Ottawa, we want them to thrive and bring additional benefits to the community," adds Michael Crockatt, President and CEO of Ottawa Tourism. "The creation of the unique, collaborative, innovative and connected sport community in the RA House of Sport is an attractive destination to potentially draw other sport organizations to the city as well."
"The House of Sport builds on the foundation of our successful "Bid More, Win More, Host More" strategy, which we launched in partnership with Ottawa Tourism to attract large sporting events and conferences to the nation's capital," says Ottawa Mayor Jim Watson. "This sports hub will not only be a unifier for our sporting community; I'm confident it will become a great economic development asset for our city."

Sponsored by Ottawa Tourism
ottawatourism.ca/sport-event-hosting/