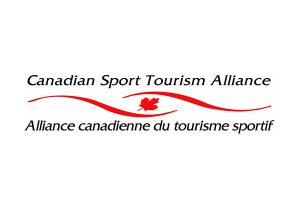 $89 million invested by Federal Government in International Single Sport Hosting Program since 2008
The Canadian Sport Tourism Alliance (CSTA) has published the first update to its 2016 report on the Federal Hosting Program. Originally compiled in April of 2016, the report traces the impact of the Federal Policy for Hosting International Sport Events which was implemented in 2008.
The report, prepared for CSTA members, outlines the sports and provinces that have successfully bid for and hosted events beginning in 2008 and detailed by each year. Updated to March 2018, the data shows that 718 international single sport events qualified for and received funding totalling $89,659,064 (Source: Canadian Heritage). The events range from world championships to recurring world cup style events held annually.  The report does not include multi-sport events such as Olympic, Pan/Parapan American Games, Canada Games, NAIG or Arctic Winter Games.
"Sport tourism has continued be the fastest growing segment of the tourism industry in Canada," said Rick Traer, CEO of the Canadian Sport Tourism Alliance.  "The financial support provided by the Federal Government, through the Hosting Program, is a key component to Canada's established reputation as a world leader in both bidding for and hosting international events. As well, in many cases it has contributed to upgraded or new facilities that have provided not only excellent training facilities for our athletes and given them home field advantage by holding international events in our own country."
Traer also added that "The program is one of the prime reasons that Canada has consistently ranked in the top six of hosting nations, and we were listed as #2 in the world for number of events held in the most recent Sportcal findings." (Sportcal is the UK-based firm that annually compiles international sport hosting data.)
The report outlines which sports have received funding, as well as the number of events funded. A total of 46 different sports have been supported. With the hosting of two major events in the time frame, Soccer Canada received the highest $ amount of funding, while cycling and athletics have received funding for hosting the most # of events in their sports.
The 2018 report, in two files, can be found in the Members Only section of the CSTA website.  Highlights include:
breakdown by province of events hosted and contribution amounts;
the names of the events by sport and the corresponding contributions;
types of events funded from Level 1 (Pinnacle /World Championship) to Level 4 (International event).
CSTA members can use the information to gauge the history of federal funding contribution for events previously held in Canada and to build local or regional sport event bidding and hosting strategies. It also illustrates which National Sport Organizations are consistently hosting international events in Canada and who regularly seek host community partners.
Items to note about the report:
Events must first have been included in the NSO hosting plan submitted annually to Sport Canada;
The hosting data contained in the report is focused on International Single Sport Events;
Multi-sport Games, National single sport competitions and championships and the Canada Games were not included in the report;
International Single Sport Events from an NSO that is not recognised by Sport Canada were not included.
The CSTA will continue to update the information on a regular basis.
The full reports are found on the Members Only section of the CSTA website. If you have misplaced your access information, please contact Steven Trainor (strainor@canadiansporttourism.com) for your login details.
89 millions de $ investis par le Gouvernement fédéral dans le Programme d'accueil des manifestations internationales unisports depuis 2008
L'Alliance canadienne du tourisme sportif (ACTS) vient de publier sa première mise à jour de son rapport 2016 sur le Programme fédéral d'accueil. Compilé pour la première fois en avril 2016, le rapport mesure l'impact de la Politique fédérale concernant l'accueil de manifestations sportives internationales qui a été implantée en 2008.
Le rapport, préparé à l'intention des membres de l'ACTS, présente les sports et les provinces qui ont posé avec succès leur candidature et tenu des événements à compter de 2008 et fourni les détails par année. Mises à jour jusqu'en mars 2018, les données montrent que 718 manifestations internationales unisports se sont qualifiées pour une assistance financière et ont reçu des subventions totalisant 89 659 064 $ (Source : Patrimoine canadien). Les manifestations vont des championnats du monde aux manifestations récurrentes de type coupe du monde qui se tiennent chaque année. Le rapport ne comprend pas les manifestations comme les Jeux olympiques, les Jeux panaméricains et parapanaméricains, les Jeux du Canada, les Jeux autochtones nord-américains ou les Jeux d'hiver de l'Arctique.
« Le tourisme sportif a continué d'être le secteur de l'industrie touristique au Canada qui enregistre la croissance la plus rapide », a déclaré Rick Traer, directeur général de l'Alliance canadienne du tourisme sportif. « Le soutien financier accordé par le gouvernement fédéral, par le truchement du Programme d'accueil, est un élément clé de la réputation bien établie du Canada à titre de leader mondial tant pour les mises en candidature que pour l'accueil de manifestations internationales. Aussi, dans de nombreux cas, le Programme a contribué à des installations nouvelles ou rénovées qui ont procuré d'excellentes installations d'entraînement pour nos athlètes et aussi leur a fourni l'avantage du terrain grâce à la tenue de manifestations internationales dans notre propre pays. »
Rick Traer a aussi ajouté que « le programme est l'une des principales raisons pour lesquelles le Canada se classe continuellement parmi les six principaux pays hôtes et que nous nous classons au 2e rang dans le monde pour le nombre de manifestations tenues selon les plus récents relevés de Sportcal. » (Sportcal est la firme, établie au Royaume-Uni, qui compile annuellement les données sur l'accueil de manifestations sportives internationales.)
Le rapport précise quels sports ont reçu une assistance financière ainsi que le nombre de manifestations subventionnées. Au total, 46 sports différents ont reçu un soutien financier. Avec la tenue de deux manifestations majeures au cours de la période visée, Soccer Canada a reçu le montant d'argent le plus élevé, tandis que le cyclisme et l'athlétisme ont reçu du soutien financier pour le plus grand nombre de manifestations dans leurs disciplines.
Le rapport 2018, en deux fichiers, se trouve dans la section des Membres seulement du site Web de l'ACTS. Les points saillants comprennent :
La ventilation par province des manifestations tenues et des montants attribués;
Les noms des manifestations par sport et les contributions correspondantes;
Les types de manifestations subventionnées depuis le Niveau I (Manifestation majeure/Championnat du monde) jusqu'au niveau 4 (manifestation internationale).
Les membres de l'ACTS peuvent utiliser l'information pour jauger l'histoire du financement fédéral pour des manifestations tenues précédemment au Canada et pour élaborer des stratégies locales ou régionales de soumission de candidatures ou d'accueil de manifestations sportives. Le rapport montre aussi quels organismes nationaux de sport (ONS) tiennent de façon continue des manifestations sportives au Canada et qui sont régulièrement à la recherche de collectivités partenaires.
Points à noter à propos du rapport :
Les manifestations doivent d'abord avoir été incluses dans le plan d'accueil de l'ONS soumis annuellement à Sport Canada;
Les données d'accueil contenues dans le rapport se concentrent sur les manifestations internationales unisports;
Les Jeux multisports, les compétitions et championnats unisports nationaux et les Jeux du Canada ne sont pas compris dans le rapport;
Les manifestations unisports internationales d'un ONS qui n'est pas reconnu par Sport Canada n'ont pas été prises en compte.
L'ACTS entend continuer de mettre à jour cette information sur une base régulière.
Les rapports complets se trouvent dans la section des Membres seulement du site Web de l'ACTS. Si vous avez égaré votre information d'accès à cette section, veuillez communiquer avec Steven Trainor à l'adresse strainor@canadiansporttourism.com pour vos détails de connexion.